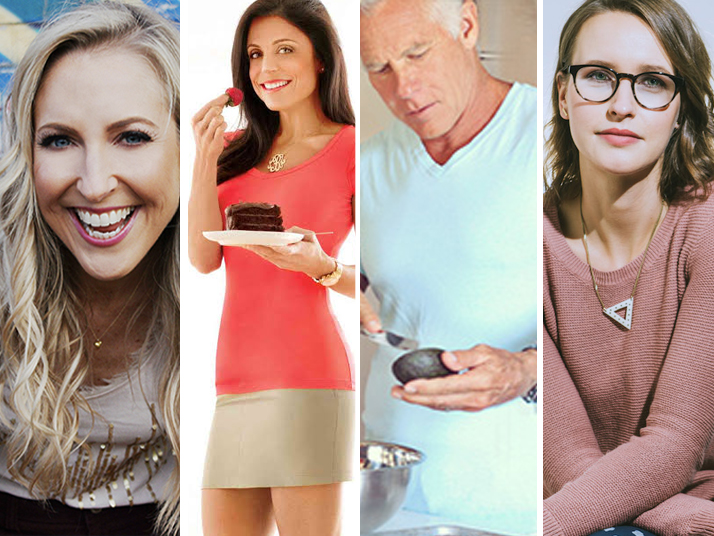 Looking for ways to easily makeover your eating habits to create a healthier and more revitalized you? Then you have got to check out these five sites that we cannot stop clicking through.
1.
The Real Housewives of New York City's newest season will be hitting our television screens tonight!!! As we've been binge watching previous seasons to prepare, we have been reminded by what an incredible body Bethenney Frankel has. What we love about her figure is that she may be slim, but she is very tone and lean in a way that makes her look healthy versus sickly. As we scroll through her site, we find ourselves clicking on recipes for vegan oatmeal raisin cookies, how to spice up sandwiches, and Bethenney merchandise because we are very susceptible to advertising.
2.
Ever heard of The Superfood Swap? Dawn Jackson Blatner won ABC's My Diet Is Better Than Yours with her healthful approach to creating satisfying foods, with a few key swaps. Not only do dishes still taste great, but you end up losing weight and getting in a ton of nutrients. If you need a little extra push, you can even pay and sign up for online classes to help you revamp your eating habits.
3.
While not meant to be a vegan blog, Minimalist Baker offers a ton of plant-based recipes. In addition, there are a many options for those with a gluten-free diet as well. The philosophy of the blog is that all recipes must fit into the following criteria: 10 ingredients or less OR 1 bowl or pot OR 30 minutes or less to create.
4.
You can easily spend hours poring through Mark's Daily Apple. The website is brimming full of wonderful information, health tips, and even success stories. You will find yourself reading about healthy lifestyle success stories to why Mark Sisson, the founder of the site, swears by a primal-style way of nutrition and fitness. What's great about his philosophy is that it isn't just about eating and working out. Things such as quality of sleep, having fun, and taking responsibility for your life are all taken into consideration.