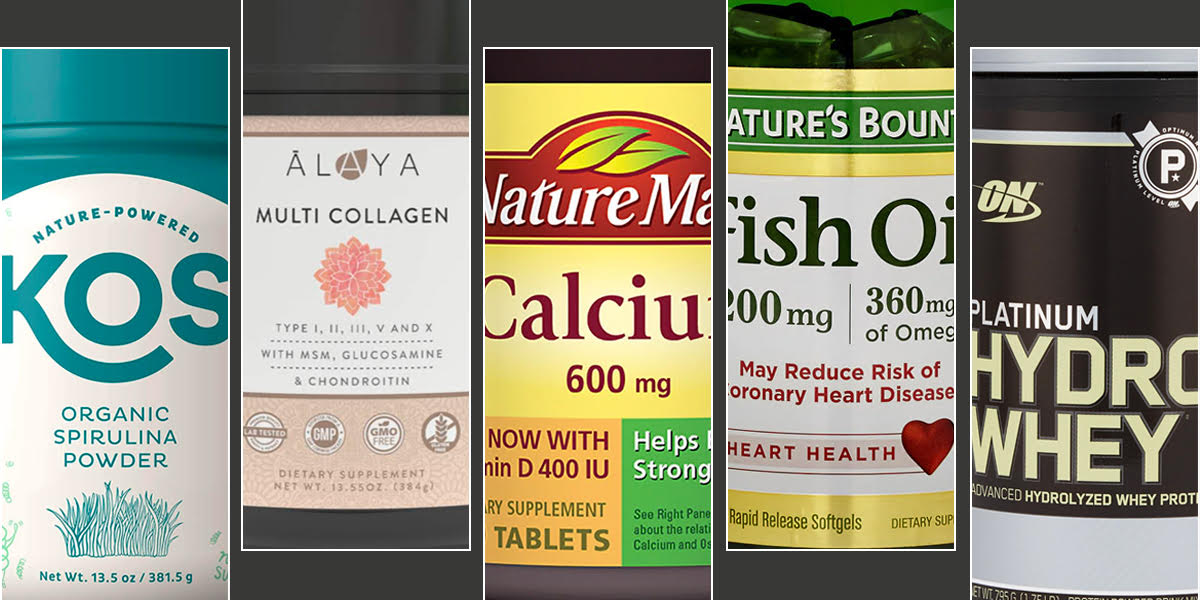 Getting in the right foods is essential to a healthy lifestyle. But we understand that it can be really hard getting in all of the recommended amounts of vitamins, protein, antioxidants, etc. Sometimes to help you get a complete diet, you'll benefit from taking a supplement. Browse these recommendations to see if they're a good fit for your lifestyle.
Optimum Nutrition Platinum Hydro Whey, $39.99
If you find yourself lacking in protein, try adding a protein shake to your diet. This Platinum Hydro Whey caught our eyes when we found out Dwayne Johnson was a fan of it. Just one scoop equates to 30 grams of protein. We love how easily it dissolves in liquids. For best results, don't use hot liquids with it.
Nature Made Calcium with Vitamin D, $6.29
Calcium supplements are great if you need something for strong bones. Vitamin D is a must right now if you find you aren't able to go out as much due to the pandemic. We suggest getting a calcium pill with vitamin D to not only get the benefits of both, but because vitamin D helps your body absorb calcium.
Nature's Bounty Fish Oil, $26.99
Known for being a heart-healthy supplement, fish oil is thought to assist with lowering blood pressure and reducing the risk of heart attacks and strokes. In addition, fish oil is being studied to see if it can help children with ADHD focus better.
Alaya Multi Collagen, $39.99
Jillian Michaels has been spotted promoting this collagen powder, so naturally it peaked our interest. Some believe that by ingesting collagen, it can help with bones, joints, skin, and nails. Because this is an odorless and flavorless product, you can add it to liquids that you already drink to give them an extra boost.
KOS Organic Spirulina Powder, $20.99
Spirulina is thought to be a superfood because it contains everything from calcium and potassium to essential amino acids and iron. It's not the best tasting supplement, so when adding to smoothies or other liquids, just add a little at a time to test what you can handle.
This post contains affiliate links and we may be compensated if you make a purchase after clicking on the links.