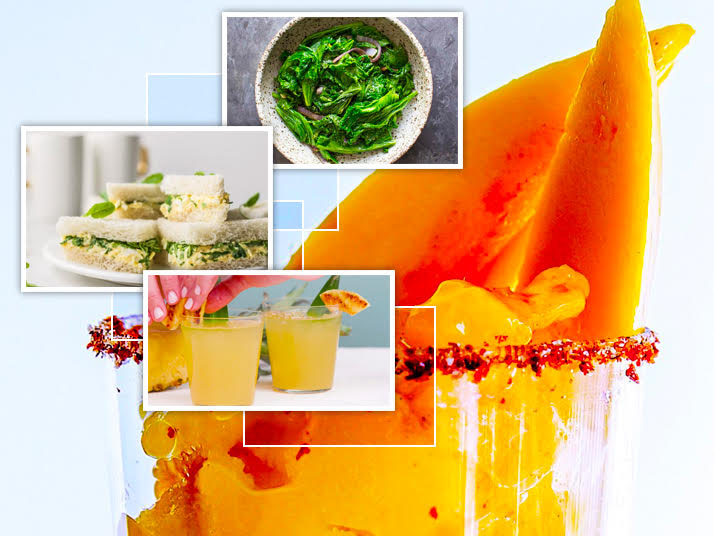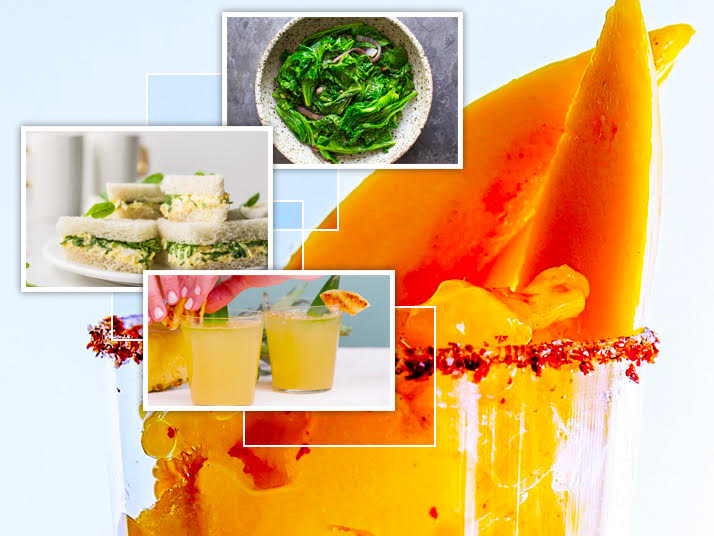 Spring has sprung and there are so many delectable dishes to keep in your rotation for the season. With the warmer weather, comes an abundance of delicious fruits and vegetables that are going to make your mouth water. From apricots and mangoes to mustard greens and watercress, your taste buds are going to be refreshed and 'Wowed'. Eat your heart out with these 10 recipes.
Apricots
We could've chosen something fancier, but apricot jam is one of our favorite ones to eat. It's great on bread, with cheese, in cookies, and so much more. Always keep a jar handy or give jars out as gifts.
Serious Eats Rustic Apricot Jam Recipe
Mangoes
Juicy and super sweet, in-season mangoes are to die for! Feel like you're on vacation with this spicy-sweet chile mango sundae recipe. It's incredibly refreshing and the color is stunning.
Bon Appetit Chile Mango Sundae
Mustard Greens
With additional flavors from garlic, sesame oil, and broth, these sautéed mustard greens make for a wonderful side dish to meals. It's easy and quick to make, plus, you can store it in the fridge as leftovers for the rest of the week.
Simply Recipes Sauteed Mustard Greens
Watercress
We don't eat watercress all of the time, but when we do, we want to start eating it more often. The peppery accent of this leafy vegetable goes great with a creamy egg salad.
Carrots
Chock full of vitamins, carrots will add a vibrancy to your meals due to their taste and color. Farmers markets and upscale supermarkets will sell them in a variety of colors.
Glazed Carrots with Goat Cheese and Honey
Pineapple
A ripe pineapple tastes incredible as is and can also add spectacular flavor to food and beverages. Want to 'Wow' your guests at your next get-together? Then you are going to want to try this smoky lemonade that is so easy to make.
Cooking Light Grilled Pineapple Lemonade
Artichokes
Once you get past the prep work for these beauties, you'll be hooked by how delicious they taste. While there are many ways to eat them up, one of our favorites is fried with a great dipping sauce.
David Uygar Crispy Baby Artichokes
This post contains affiliate links and we may be compensated if you make a purchase after clicking on the links.