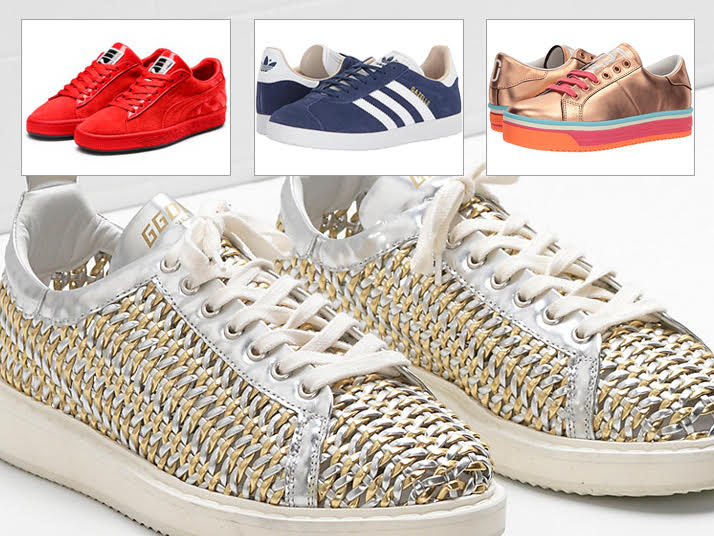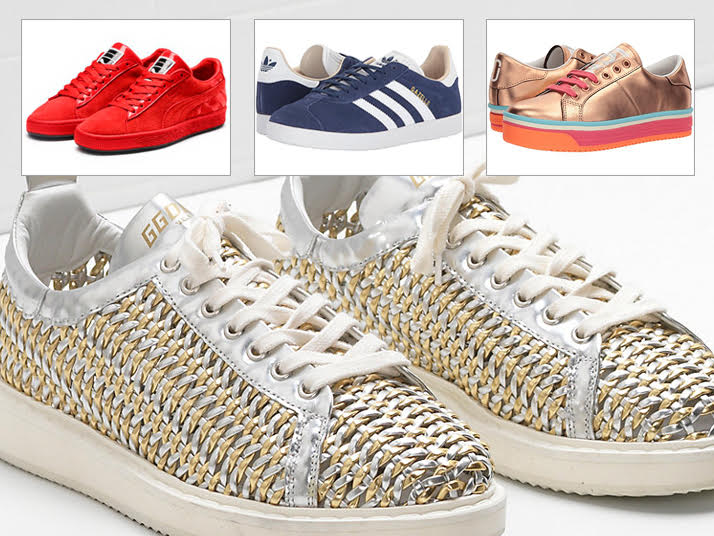 Athleisure wear is a closet staple! That's why for this season, we plan on stocking up on a variety of fashion sneakers so that we have the perfect pair for any outfit. With the onset of gorgeous, sunny weather, walking and being outdoors is in our future, which is why comfortable footwear is a must. From high-tops and slip-ons to flatforms and classic trainers, there are so many hot styles to step into. And don't think that you can only pair these fashion sneakers with sweats or shorts. This summer's best sneakers look spectacular with even summer dresses, jumpsuits, midi skirts, and so much more. Enjoy!
Marc Jacobs Multicolor Sole Sneaker, $225
The juicy and fruity colors pack a fabulous punch.
Paul Smith PS Nolan Sneaker, $195
The colorful stripes on the sole give this style such a playful appearance.
Gucci New Ace Leather Trainers, $619
Gucci always makes us weak in the knees. These spiked trainers are everything!
Golden Goose Deluxe Brand Openwork Sneakers, $690
This open-weave design is great for the summer and has an airy feel.
PUMA x MAC TWO Lady Danger Women's Suedes, $85
Make a bold and sexy statement in these fiery red sneakers.
You can't go wrong with classic adidas sneakers. The dark blue hue gives it a fun retro look.
Comme Des Garcons PLAY Converse Sneakers, $135
Absolutely adorable! We have a feeling these will become one of your go-to pairs to wear.
Gucci Leather Competition Sneakers, $980
Color and sparkle come together in these luxury trainers.