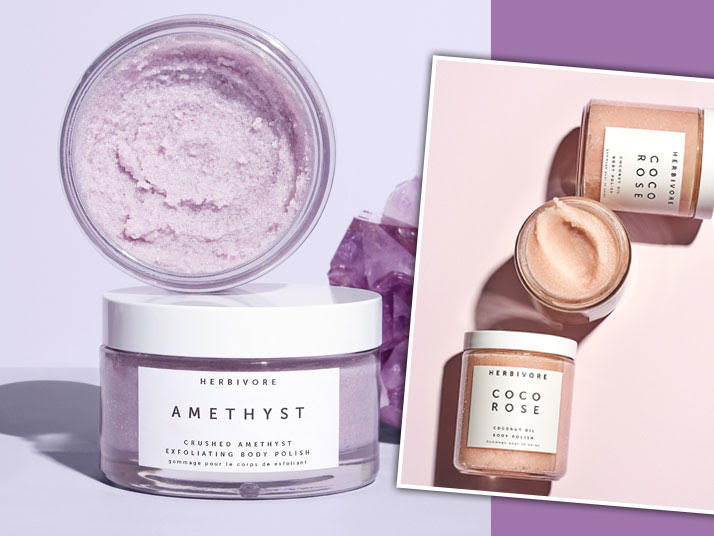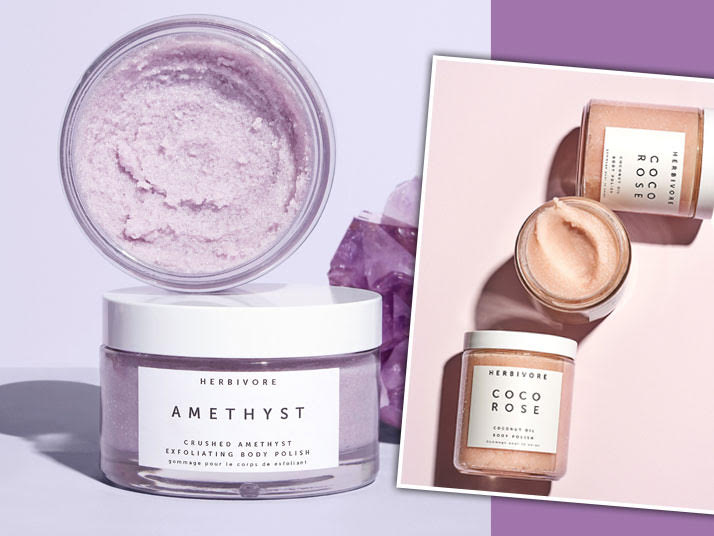 With the onset of warm weather, we'll all be baring more to the world. We're not talking about our souls or anything like that. We're talking about arms and shoulders and legs and midriffs. The winter season may have caused havoc on our skin, but now we plan on sloughing everything off and moisturizing AF so that we can step up in cute shorts, springtime dresses, and casual tank tops. These fantastic products will help us get the job done and are all cruelty-free. Pick and choose your own combinations to customize for your skin type.
Sol de Janeiro 4 Play Moisturizing Shower Cream-Gel, $25
If you're a fan of the Brazilian Bum Bum Cream, you're going to want to have this readily available for your baths and showers. Get squeaky clean while moisturizing.
Herbivore Coco Rose Body Polish, $36
Made with virgin coconut oil, Moroccan rose, shea butter, pink clay, and sugar, this luxurious body polish will make your shower so much more enjoyable.
Laura Mercier Almond Coconut Milk Soufflé Body Crème, $65
Not only will this make your skin feel amazing, but its scent is also perfect for those who love the beach.
Herbivore Amethyst Exfoliating Body Polish, $44
Guys!! This exfoliator has actual, crushed amethyst in it. It's supposed to improve skin's texture and give it a luminous appearance.
The Organic Pharmacy Skin Brush, $15
Use with a body oil to slough away dead skin cells. It's a great alternative for those who are too sensitive for body scrubs.
The Organic Pharmacy Rose & Jasmine Oil, $66
This lovely blend will have your skin feeling so soft and supple. It might even become one of your skincare staples!
This post contains affiliate links and we may be compensated if you make a purchase after clicking on the links.