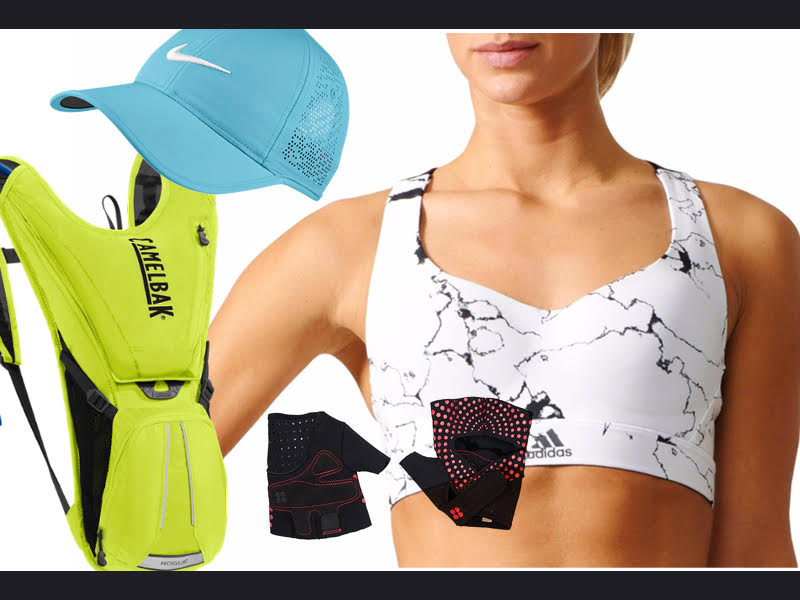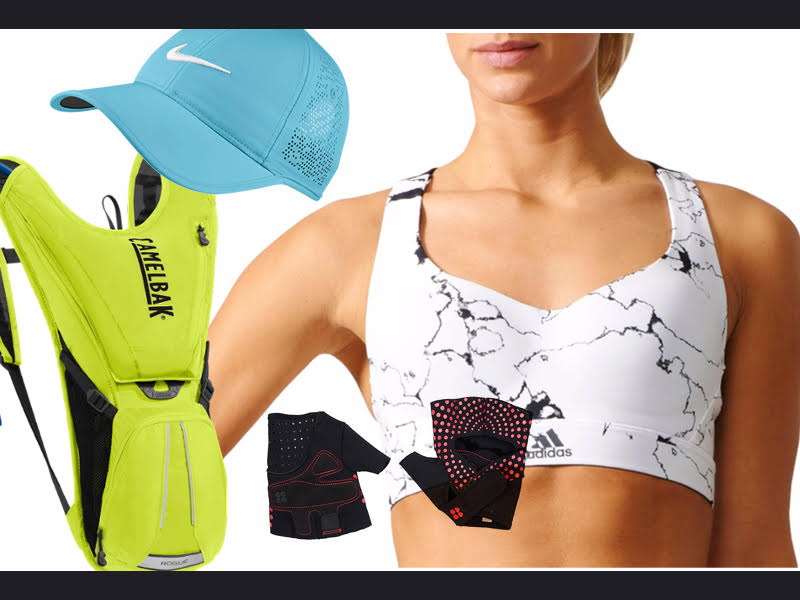 We get so focused on fitness outfits, that sometimes we forget that it's the accessories can make the outfit –– or in this case — workout. Check out these fitness accessories that you are going to love adding to your arsenal. We're having a major fashion meets function moment!
Fitbit Flex 2 Small Bangle Accessory, $99.95
Can't leave the house without your Fitbit, but need something that doesn't look so sporty and casual to go with your ensemble? This rose gold bangle casing is the perfect disguise!
Sweaty Betty Weight Training Gloves, $40
Give your hands some comfort and grip with these palm fitness gloves. They are made with mesh and sweat-wicking materials.
Nike Perforated Hat, $25
We know that when you work out, you actually work out. Keep cool and the sweat away with this lightweight cap.
When you're doing those high-intensity workouts, you don't want to deal with pain or distractions because of your chest. Choose a high-support bra for maximum comfort.
The Original Runners Wrist Wallet, $14.95
Perfect for when you just need a secure place to stash keys and some emergency cash, this wrist wallet will stretch comfortably over your wrist or forearm.
Camelbak Hydration Pack, Was $70, Now $51.73
You're going to need one of these for long runs or any mud runs that you have coming up. It will be well worth the investment!