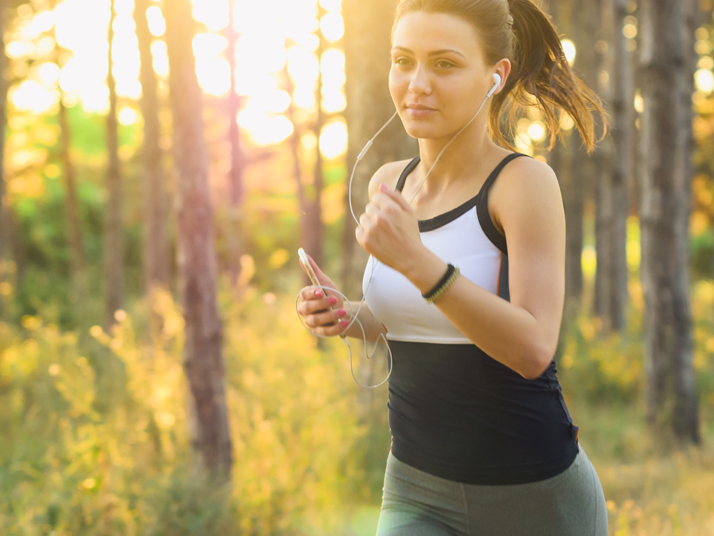 It's getting warmer, sunnier, and turning into some gorgeous running weather. And if your shoes have gotten beat up from the winter months, then it is time to invest in some new running shoes! Road Running Sports has a huge selection to choose from. See their top-rated sneakers and what customers love about them. This way, you can pick out a running shoe that has already been tested out for you!
1.
On Cloud Running Shoe, $119.95
"The shoes are great and the wife will wear nothing else. Eighth half marathon in the brand…Thanks so much."
2.
Nike Flyknit Lunar 3, Was $149.95, Now $109.95
"I have worn these for a year now and were probably one of the best Nike's I have owned. Great cushioning and haven't had any problems until after 8 months I knew I needed a new pair!"
3.
adidas Supernova Glide 7 Boost, Was $129.95, Now $84.95
"I love these shoes! After an injury training for my last marathon, my doc told me I needed more cushioning if I was to keep running. So glad to have found these, cushy soles let me get back on my feet and run the LA Marathon."
4.
Nike LunarEclipse 4, Was $134.95, Now $79.95
"Great support and cushioned shoe for distance running. I've had fractured metarsals in both feet. There is of course aches and pains over the years. These sneakers are wonderfully comfy and feel protective."
5.
adidas Adizero Boston 5 Boost, Was $119.95, Now $79.95
"I am a cross country runner…Great purchase!"
6.
New Balance 1080v5, Was $144.95, Now $99.95
"I run about 10 miles a week. I went for a 6 mile run out of the box and my feet were in great shape after the run."
7.
Altra One 2.5, $99.95
"I've been running in Vibram Five Fingers for years, but I recently started running more miles on pavement and needed a little cushion. These shoes fit the bill! No rise, nice, wide toe box, fairly flat through the arch—just what I was looking for. I went and bought a second pair!"
8.
Saucony Echelon 5, $129.95
"Great cushion and stability."
9.
Under Armour Speedform Geminin 2, Was $129.95, Now $114.95
"Incredibly comfortable and light."
10.
New Balance 840v3, $119.95
"This running shoe is extremely comfortable, it's very roomy in toe box."