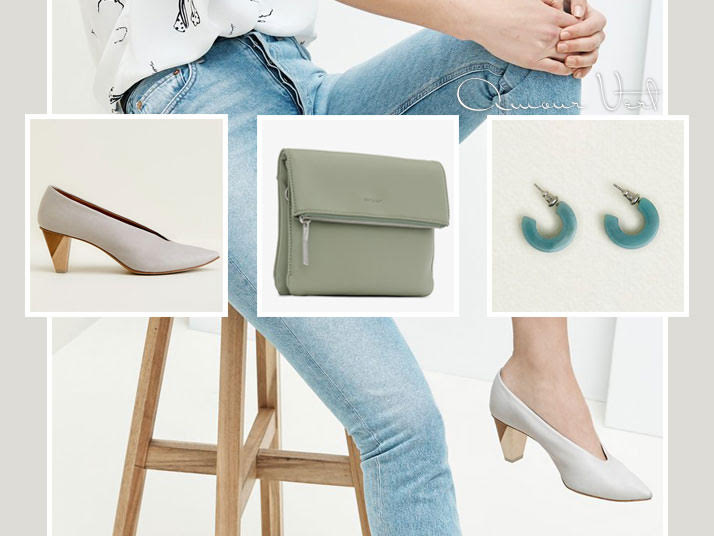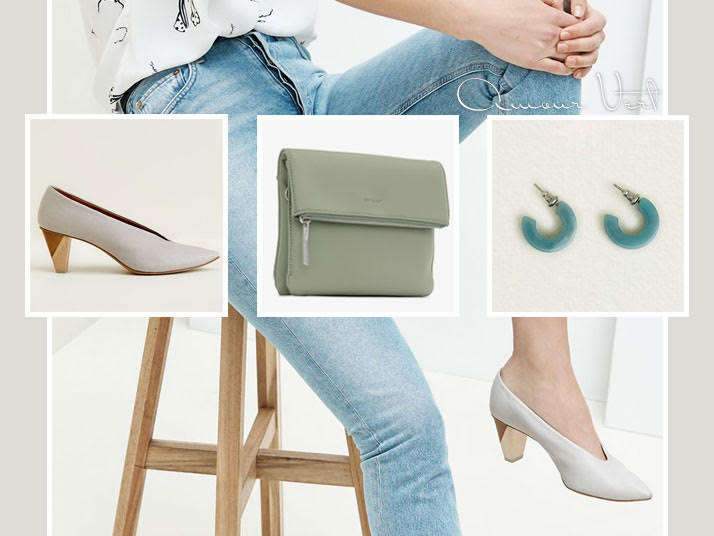 What drew us to Amour Vert were the beautiful, classic pieces that we couldn't wait to add to our closets. What kept us coming back was what Amour Vert was all about. Did you know that Amour Vert is all about sustainable fashion? What exactly does that mean? Basically, the company creates pieces while impacting the environment as minimally as possible. Strict standards are held in the decision-making process to produce these lovely pieces. This means that waste is kept minimal, non-toxic dyes are used and clothing in made in the United States. What's phenomenal is that the company has even come out with new fabrics of its own like beechwood fabric and mulberry silk.
Delphine Silk Wrap Dress, $278
Made with mulberry silk, the woven leaf design is exquisite.
Coclico James Pump, $365
You'll love how versatile these v-cut heels are. Wear them with all different types of outfits.
Amaryllis Mock Neck Dress, $138
The thoughtfully placed folds make this dress so elegant.
Belen Jumpsuit, $238
Bring some color into your life with this Brooklyn dot jumpsuit.
Sandy Boyfriend Blazer, $278
Not only is it a great layering piece, but during warm-ish months, you can wear this as your jacket.
Machete Muse Hoops, $38
Dainty and colorful, they will add just the right pop of color to any outfit.
Hiley Loom Crossbody, $98
Modern and simple, the lines on this bag look seamless.
Kowtow Stage Pant, $258
These comfy jeans are made from 100% certified fair trade organic denim.
Barton Cat Eye Sunglasses, $195
KORE Exclusive Calypso One Piece, $260
This post contains affiliate links and we may be compensated if you make a purchase after clicking on the links.