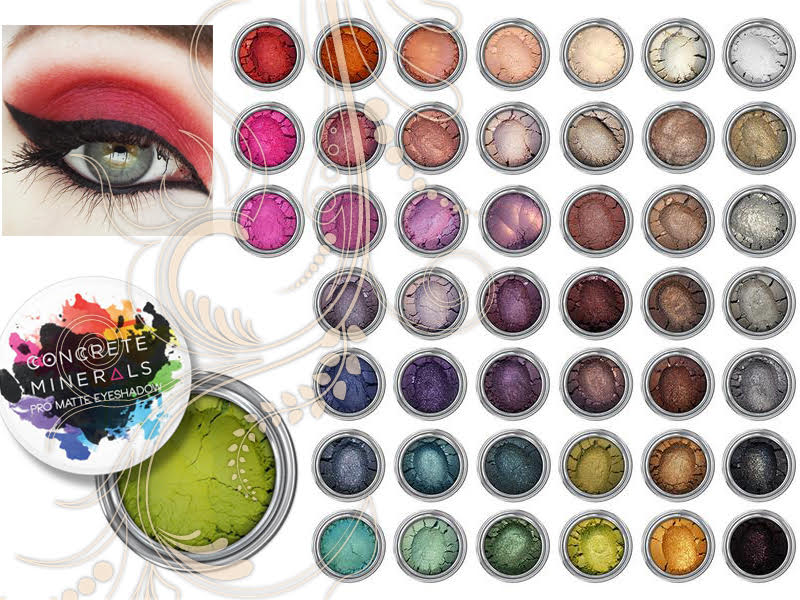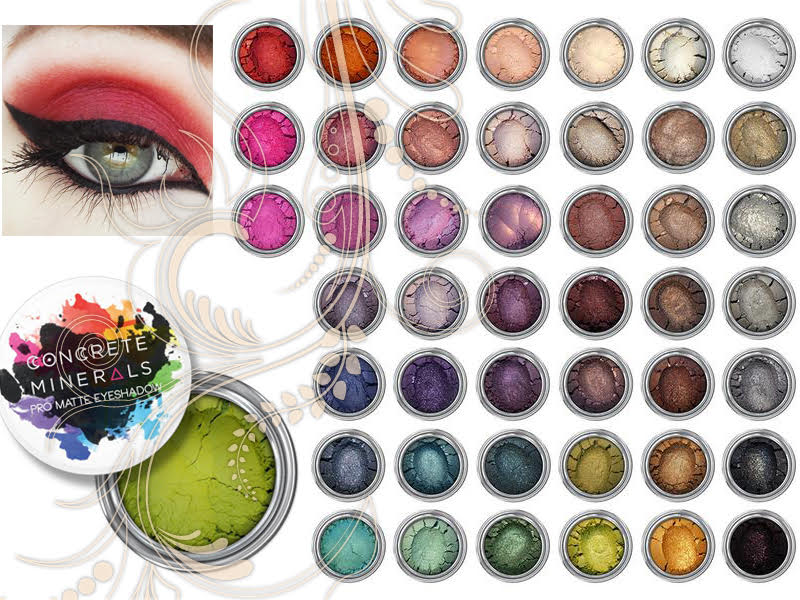 OMG. Can you say 'color obsessed'? Concrete Minerals is a vegan, gluten-free, cruelty-free, preservative-free, and talc-free makeup line that is chock full of gorgeous, saturated colors. Just as we were wishing we could own one of each item, we saw that there are discounted options to own whole collections from the site. They definitely know that they have an amazing product line!
Each item featured is shown on a model so that you can get an idea of what it looks like on. The bonus is that each order comes with a bunch of free samples so that you can check out even more items from their site with no extra charge.
Check out some of our favorite lust-worthy Concrete Minerals products below!
Mineral Eyeshadow in Viva los Muertos, $8
Mineral Eyeshadow in Temptress, $8
Mineral Eyeshadow in Wicked, $8
Mineral Eyeshadow in Hearts, $8
Pro Matte Eyeshadow in Toxic, $9
Pro Matte Eyeshadow in Bruise, $9
The Black Magic Collection, $28