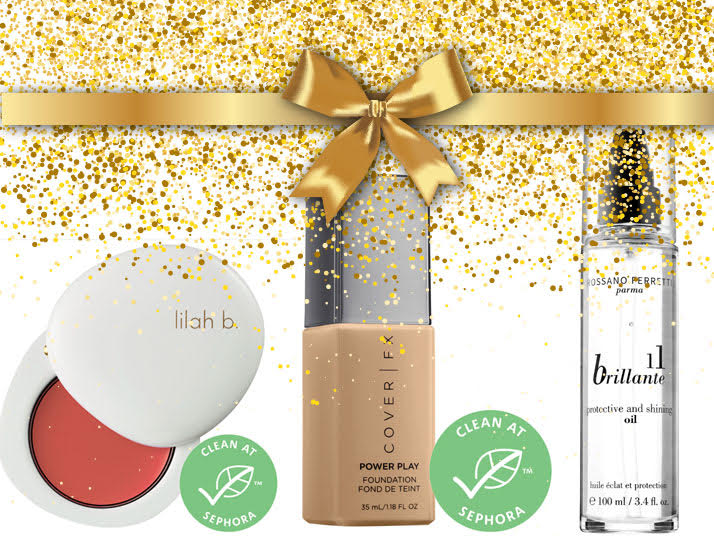 Mega-brand Sephora is a go-to beauty site and shop for many. It's so easy to get lost in the vast amount of products that they have to offer. Right now we're spotlighting its Clean section, which includes a round-up of items that are created without ingredients like phthalates, parabens, formaldehyde, and more. Think of it as non-toxic skincare, haircare, and makeup that you will feel safe about putting on your face and body. Many of these items are also vegan and cruelty-free!
FYI: All of the items we chose for this post are cruelty-free.
Drunk Elephant JuJu Exfoliating Bar, $28
We're really into bar soaps because there's less plastic going into the trash. Plus, Drunk Elephant is one of our favorite skincare brands to use on our faces. Their products may cost a little more, but it's because they work really well.
Korres Wild Rose Spotless Serum, $75
Rose and Vitamin C combine to even out your skin and create a luminous finish. Make sure to not just use on your face, but bring this formula down to your neck and breastbone areas to let it work its magic there too.
Bite Beauty Amuse Bouche Lipstick, $26
Bite Beauty makes fantastic lip products and the Amuse Bouche lipsticks look great when worn at full force or blotted on. For the fall season, snatch up their berries and browns to stay on top of the latest beauty trends.
Cover FX Power Play Foundation, $44
This cult favorite is a full-coverage foundation that also has fermented algae extract to protect your skin from pollution. If you need a base that is going to stay put and last all day, this is a great foundation to have.
Lilah B. Divine Duo Lip & Cheek, $46
Multipurpose products are great for getting ready in a jiffy or stashing in your purse. Use these pretty colors to brighten up your cheeks, lips, or eyes. Use it on all three areas for a monochromatic look.
Rossano Ferretti Parma Brillante 11 Protective and Shining Oil, $51
Protect your hair from the sun and give it amazing shine with this hair oil that won't leave an oily feel. It's great for all hair types. Use it on wet hair before styling or on dry hair.
This post contains affiliate links and we may be compensated if you make a purchase after clicking on the links.