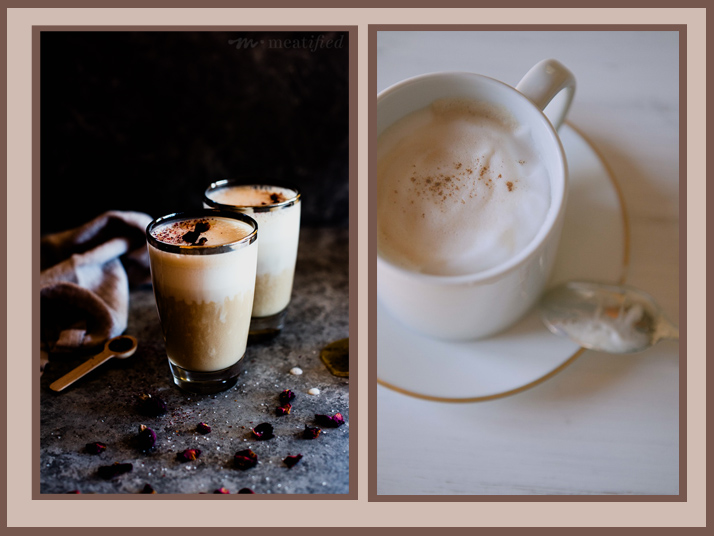 Dying to branch out from the Pumpkin Spice Latte cult? While we would hardly suggest giving up on the ever-popular PSL, we ARE suggesting that you try something new. Make these tasty concoctions in the comfort of your own home and you'll even find yourself saving a few bucks! Brew them up to sip on while watching your favorite reality show, serve them after a dinner party, or pour them into travel cup to bring on the go.
The Kitchn's Asian Pear Sparkler
Just reading the ingredients makes our mouth water. Asian pears are a great fall ingredient to use and can be quite unexpected.
OMG. How Sweet Eats' has managed to combine two of our favorite holidays drinks. Egg nog and cider!
Honey lattes tastes so amazing. This recipe looks so easy to make too!
Those who love vanilla are going to fall head over heels for this tasty drink.
Isabel Eats' Mexican Tres Leches Coffee
We love it in cake form, so we have a feeling that we are going to love it in drink form.
Meatified Coconut Rose Earl Grey Latte
So sophisticated! We couldn't resist this recipe as it contains so many things we love!
Food Network's Mexican Hot Chocolate
A great way to spice up a classic drink. Add some whipped cream on top if you wish!
Serious Eat's Sparkling Apple Tea
You got tea, cider, lemon, and cinnamon all in one cup. It sounds so perfect for the season!