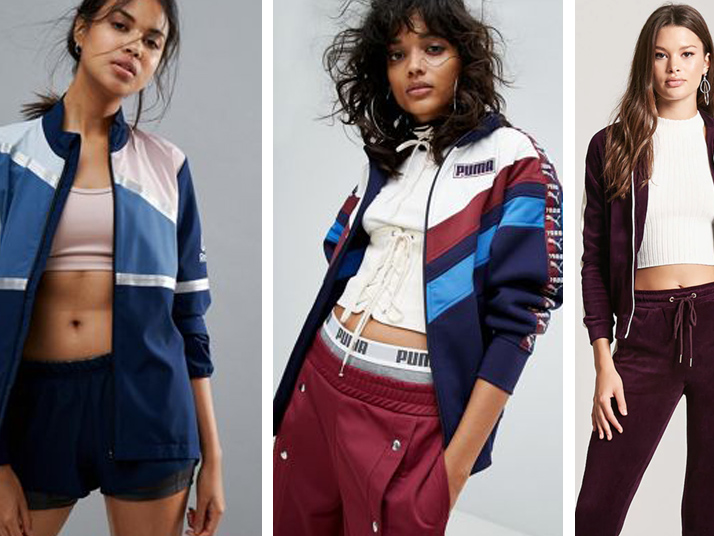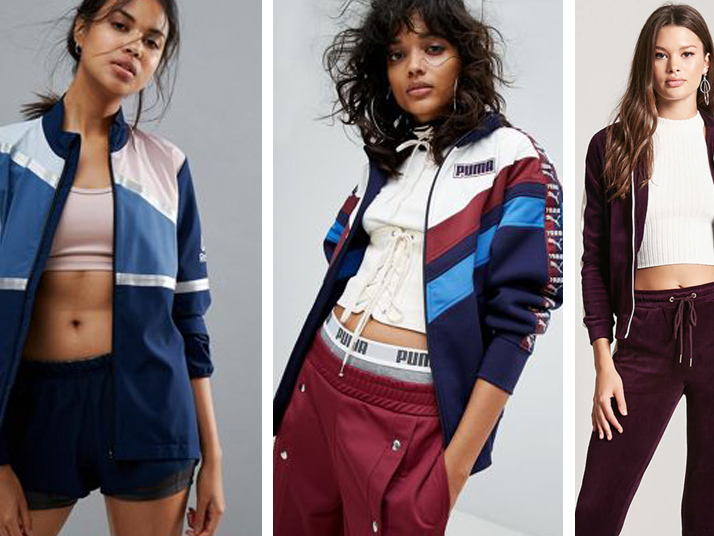 Whether you plan on going for a run, want to cover up after ballet class, or love athleisure wear, track jackets should be on your radar right now with the fall weather. Temperatures are slowly dropping, so protect yourself from the chill with these stylish pieces of outerwear that are functional and fashionable.
Puma X Fenty Color Bloc Track Jacket, $301
The color choices and blocking give off a retro feel, but this jacket still looks modern and refreshing.
True Archive T7 Track Jacket, $65
The red and white color combo has this design looking so fierce and crisp.
adidas Passaredo Track Jacket, $70
I don't think we've ever seen a track jacket this tropical before! Definitely a piece for those who love standing out of the crowd.
Reebok X Face Track Jacket, $103
Pinks and blue are given gleaming touches with silver accents.
adidas Originals Tokyo Track Jacket, $80
This sporty piece is inspired by Tokyo street style and has two front pockets.
Forever 21 Velour Track Jacket, $24.90
For those who like to kick it old school, velour is the way to go!
Stussy Oakwood Track Jacket, $75
The rich, navy hue is gorgeous and versatile. It's great for streetwear or for the gym.
adidas Originals Superstar Track Jacket, $70
You can never go wrong with a Superstar track jacket! It's a classic!