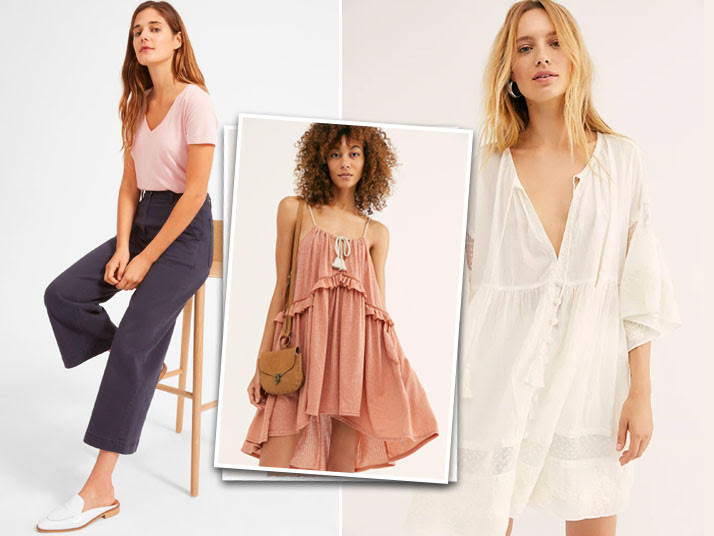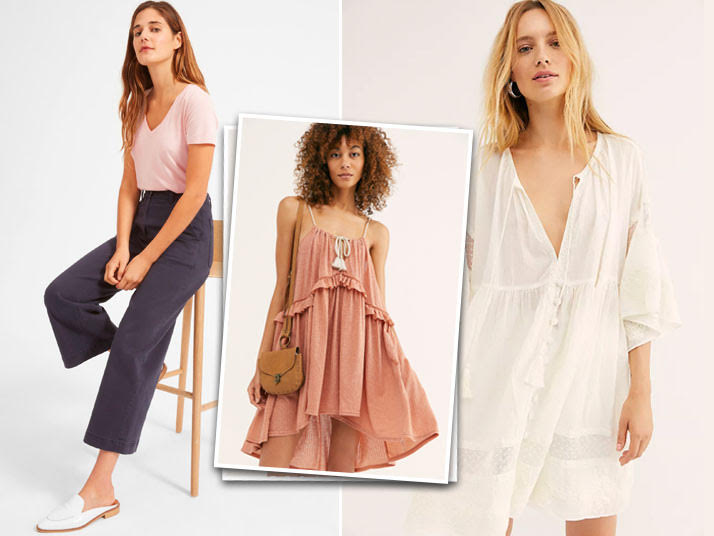 Temperatures seem to be at their peak lately and that's not even us lamenting about the humidity! It seems like the second we walk out the door, we start sweating. It's time for us to beat the heat this season with clothing that is great for the hot weather. Take note of these style tips to give your wardrobe a revamp for the rest of the summer. You're going to thank us for this post!
Loosey Goosey
Opt for clothing that allows air to circulate. Whether a tent dress or cropped culottes, loose clothing is a godsend during the summer months.
Aish Maira Maxi Dress, $480
Free People Feeling Blue Tunic, $168
Free People Rosaline Dress, $68
Cotton
Cotton clothing is always a major player for the season, simply because it is a breathable material. Good thing it's also a common material, which means that you can get it everywhere!
Madewell Smocked Top, $78
Everlane Cotton Tee, $18
L'Academie Off-The-Shoulder Dress, $168
Lightweight Linen
Linen is another fantastic material to wear when the weather is hot. It's made from the flax plant and is extremely lightweight. We also love layering with linen coverups at the beach.
L'Academie Jumpsuit, $238
Splendid Cargo Dress, $148
Wide Brimmed Hats
Keep that hot sun off of your face with a brimmed hat. You'll feel like a glamorous movie star every time you slip under one.
Hat Attack Sunhat, $95
Free People Spinner Hat, $475
Eugenia Kim Annabelle Hat, $350
This post contains affiliate links and we may be compensated if you make a purchase after clicking on the links.