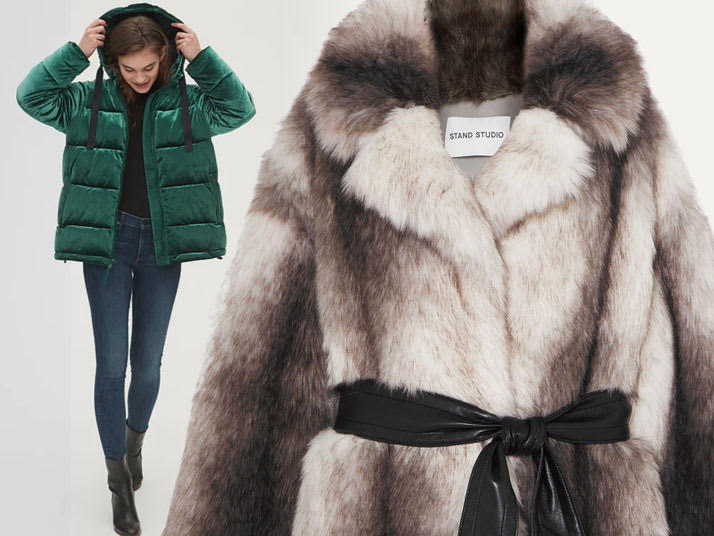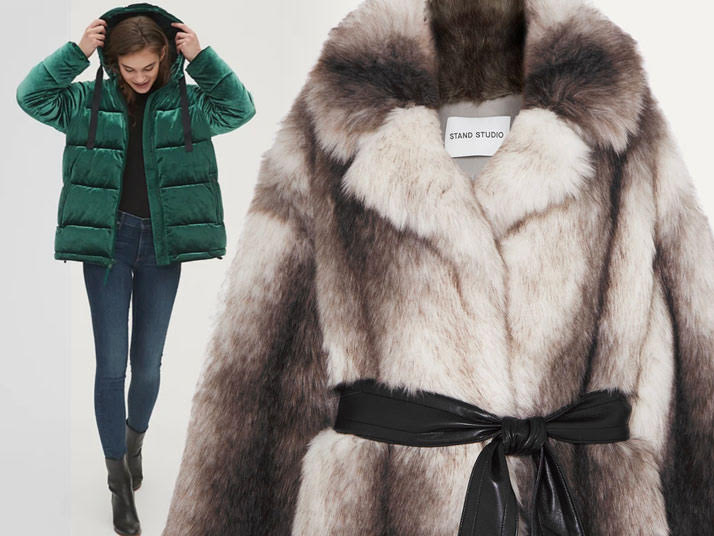 Looking for leather and down-alternative options that will help you stay cozy and warm this winter season? There are so many stylish pieces to choose from. We have a feeling that you are going to snatch up more than one of these cruelty-free outerwear designs!
Tibi Oversized Coat, $695
You'll be a picture of elegance when you step out in this stunning faux fur coat. The added belt gives the design a nice silhouette.
Gap ColdControl Hooded Puffer, $168
The emerald green color of this puffer jacket is so rich and lovely! Plus, you'll feel like you are wrapped in a comfy blanket whenever you slip this on. The recycled fill is made from plastic bottles.
Uniqlo Pile-Lined Fleece Tailored Coat, $49.90
Teddy bear designs are still in style. The neutral brown hue also makes this a nice alternative to black, but it's just as versatile.
Save the Duck Iris Hooded Coat, $278
Made from an ultra-high-density nylon fabric, this beautifully quilted coat is on trend and has a gorgeous, shiny surface.
Madewell Sherpa Estate Coat, $258
The beautiful design will have you wearing this soft coat day and night. It's a fantastic piece to dress up or down.
Save the Duck Reversible Coat, $248
The lush cranberry hue of this faux fur jacket is a perfect match for the holiday season. It's a great piece for all of those upcoming parties.
Stand Studio Clara Faux Fur Coat, $700
It gives the look of genuine fur, but no animals were harmed in the making of it! It has an oversized fit, so go down a size if you want to ear it closer to your natural frame.