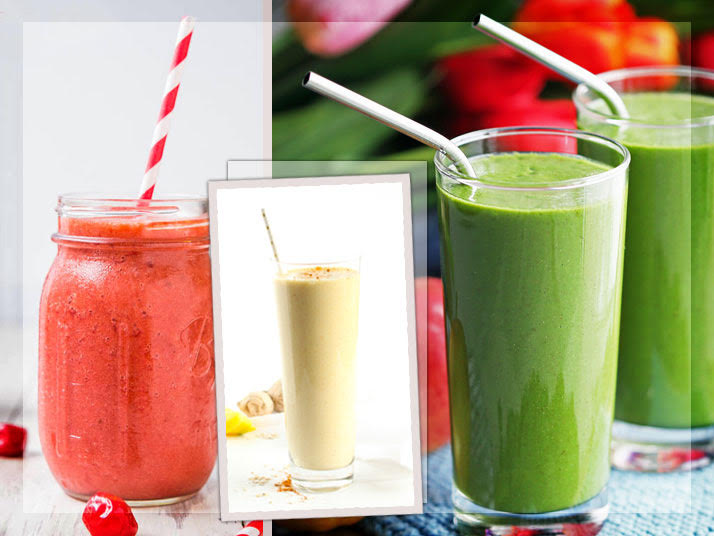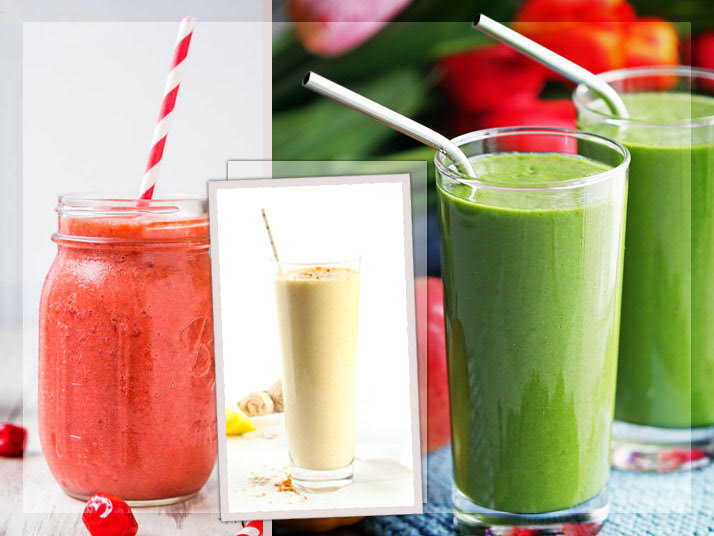 Drinking a smoothie just automatically makes us feel healthier. Actually, if we're being quite honest, just carrying one in our hand and walking around with it does too. Be careful when drinking those pre-packaged concoctions or when ordering one from a smoothie bar because depending on the ingredients that are used, it may not be as healthy as it seems to be. If you have the time, it's best to make your own or find a place that uses fresh vegetables, fruits, and juices.
Here are some smoothie recipes to make or to use as inspiration. [Pro-tip: Always keep cut, frozen bananas in your freezer. A lot of recipes end up calling for them.]
Yay for Food Pineapple & Kale Smoothie
Kale and pineapple seem to be a match made in heaven when it comes to smoothies. They balance each other out wonderfully.
Bon Appétit Banana Almond Smoothie
Sometimes it's the simple recipes that taste the best. This one calls for frozen banana, almond milk, almond butter, and optional almond extract.
Serious Eats The Californian Smoothie
Berries are full of antioxidants and avocado adds not just a creamy texture to this concoction, but a natural fat that is good for your body.
Happy Foods Tube Spinach-Cucumber Smoothie
We're so used to having to juice items like cucumber, but adding it to a blender instead of a juicer makes for a much quicker clean up.
Lively Table Mango Ginger Turmeric Smoothie
Every ingredient in this gorgeous smoothie is beneficial in some way. We love fresh mangoes in smoothies, but you can also use frozen for this recipe.
Averie Cookies Cherry Smoothie
Our mouths are puckering and watering up just thinking about a tart cherry smoothie! The addition of coconut water adds lots of electrolytes, which is great for a post-workout drink.
Nutrition in the Kitch Fresh Lemon Ginger Smoothie
We've never seen a smoothie recipe like this before! The addition of lemon makes it seem so vibrant and refreshing.