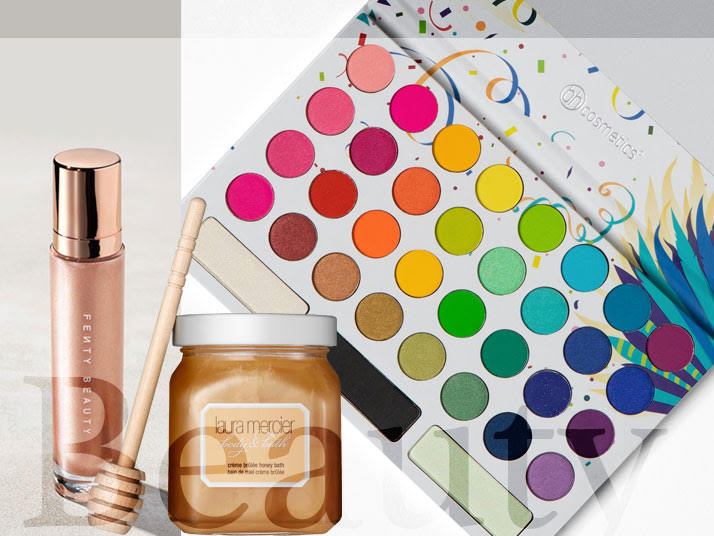 If you love reading your daily horoscope, then this is the perfect post for you! Our editors have carefully picked out a beauty product that is a must-try for each zodiac sign. Whether you are a fiery Leo or a fabulous Scorpio, you are going to want to check out what item has been carefully curated just for you!
Aquarius
Known for being a bit offbeat and a bit rebellious, we love the idea of going with something colorful and unique, like this fabulous BH Cosmetics Take Me Back To Brazil Palette (Was $20, Now $16).
Pisces
Represented by two fish, we always think of water when we think of this magical water sign. Maybe that's why we're drawn to Tatcha The Water Cream ($68) with anti-aging properties.
Aries
Aries strive to be at the top of their game, which is why the Tarte Clay Play Face Shaping Palette ($46) is wonderful for those who need something to make up their face on the go.
Taurus
Since those under this sign love being pampered, the Laura Mercier Crème Brûlee Honey Bath ($50) is fantastic for soaking away any signs of stress.
Gemini
Geminis are thought to be extremely social. With Bite Beauty's Kimchi Lipstick ($26), they'll look party-ready, dinner-ready, drinks-ready, anything-ready at a moment's notice!
Cancer
Cancers are known for their intuition and we love the idea of incorporating crystals into their beauty routine. Keep skin rejuvenated with a love Kitsch Rose Quartz Roller ($28).
Leo
Leo's have a lot of fiery passion in them. The Kat von D Lolita Eyeshadow Palette ($39) is full of romantic and rich eyeshadows to create a plethora of looks.
Virgo
Those who fall under Virgo understand how perfect natural beauty can be. Give a clean and bare face a bit of 'pop' with Milk Makeup Kush Mascara ($24).
Libra
Harmony is a big part of being a Libra. Feel balanced with a set of fragrant essential oils like Plant Therapy Chakra Synergies Essential Oil Set ($109.95).
Scorpio
A Scorpio woman can be quite hypnotic and will be even more so with Fenty Beauty Body Luminizer in Rose Gold ($59).
Sagittarius
Sagittarius women are full of wanderlust. To keep skin protected no matter when camping by the beach or when having al fresco cocktails in a cute European town, Coola Full Spectrum 360° Sun Silk Drops SPF 30 ($46) will do the job.
Capricorn
These women are strong and willing to fight for what they want. Pair this strength with a bold and sleek winged eye with one of our favorites, stila Stay All Day® Liquid Liner ($22).
This post contains affiliate links and we may be compensated if you make a purchase after clicking on the links.