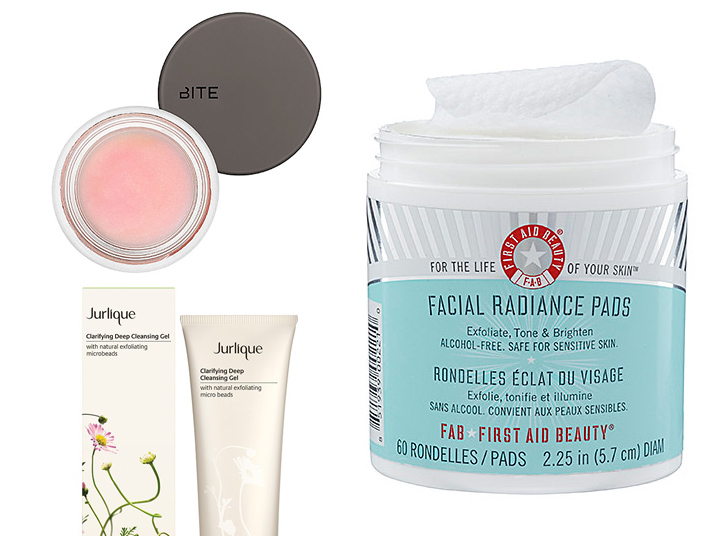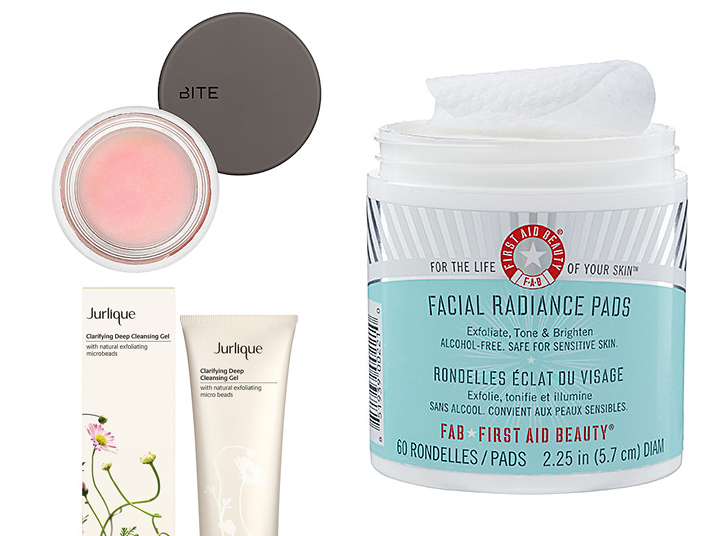 If you have noticed a difference in your skin, you're not the only one. The winter weather can really dry out your skin. We start to notice it when our lips start to get chapped and all of a sudden we look in the mirror and notice that there is a bit of patchy foundation on our face. When skin dries out, the dead skin can actually begin to clog pores as well. In addition to the patchiness, you might also notice a crop of pimples, blackheads, or whiteheads starting to form. Keep your skin supple, smooth, and soft by simply exfoliating. As always, all of these products are cruelty free.
dermalogica Daily Microfoliant, $55
It's so gentle that it is to be used daily!
Clarisonic Mia 2 Skin Cleansing System, $169
Some swear by it and some don't, but either way, you knew this was going to come up on this list.
Bite Beauty Whipped Cherry Lip Scrub, $18
Lip scrubs are super important, especially if you plan on applying a matte or dark lipstick.
First Aid Beauty Facial Radiance Pads, $30
This treatment pad not only exfoliates, but it brightens and tones as well.