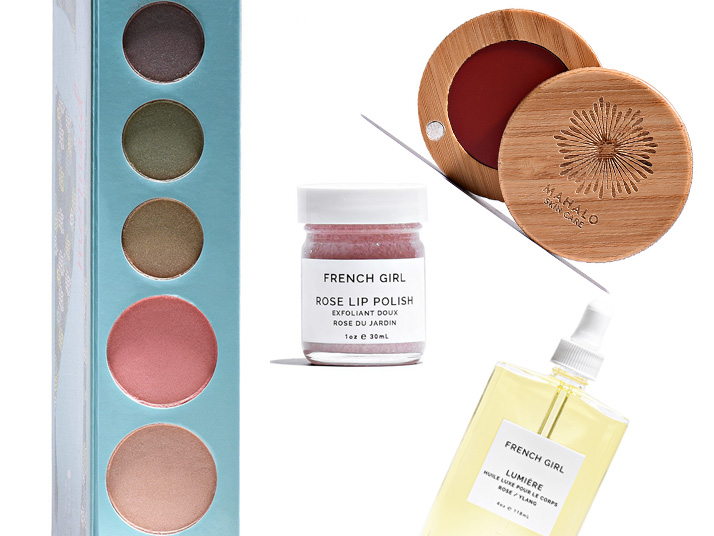 Where in the world have we been? We only just discovered Petit Vour and are face palming ourselves for not knowing about it sooner. Petit Vour sells some of the most luxurious, vegan and cruelty-free products available in makeup, skincare, hair, bath, body, and lifestyle categories.
Can't figure out what to buy or want to test out everything that's out there? Then sign up for the subscription box service instead! In addition to selling full-size products, Petit Vour offers a beauty box for just $15 a month or $180 for the entire year. Each box will contain over $35 of product with free shipping. Click here to sign up!
Check out some of the vegan, cruelty-free, non-toxic products that we are crushing on so hard right now.
French Girl Organics Lip Polish: Rose Du Jardin, $16
Keep your lips nice and smooth with this beautifully packaged lip polish. Trés chic!
Mahalo Red My Lips, $45
You'll want to pucker up any chance you get with this pretty red hue.
Little Barn Apothecary Geranium + White Tea Beauty Mist, $34
We love mists. Spray them on after cleansing your face to add moisture back in.
French Girl Organics Lumiere Body Oil: Rose/Ylang, $58
Use it as a moisturizer or place it on your pulse points as a perfume oil.
Adorn 2-In-1 Primer & Moisturizer, $44
Save yourself a step everyday with this primer and moisturizer in one.
100% Pure Fruit Pigmented Mermaid Palette, $45
We'll buy anything with the word 'Mermaid' on it.