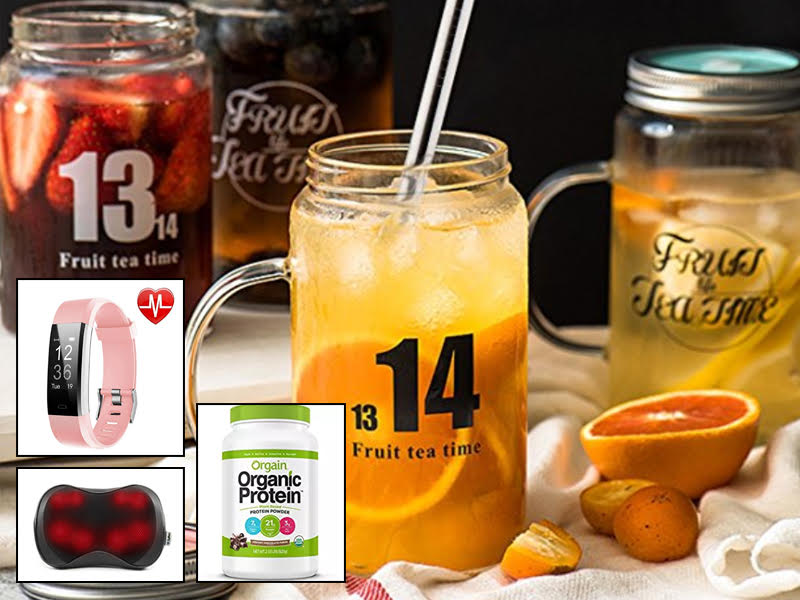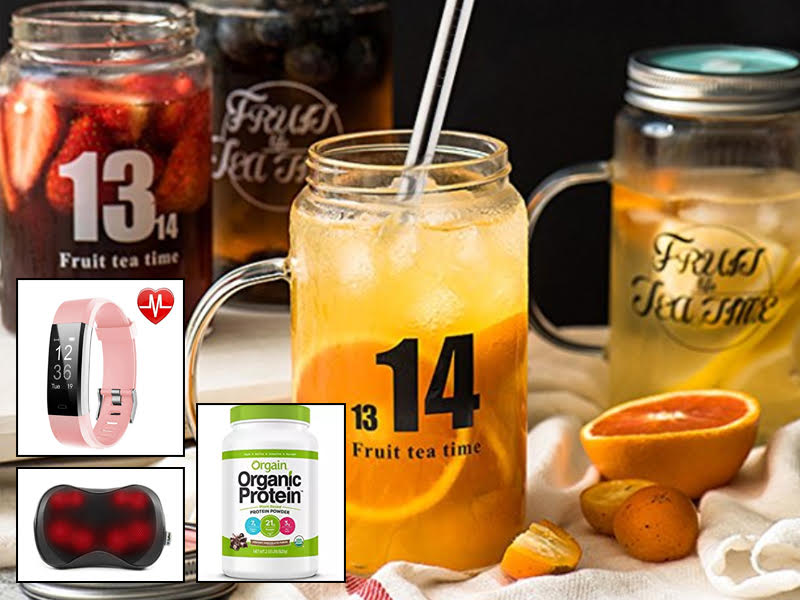 Amazon can be a dizzying site to navigate. BUT! There are so many amazing products on it that can help benefit your life. That's where Amazon Best Sellers come in handy! It gives us a peek at what other people are buying lately, which makes us think — Hmm, maybe we should give it a whirl too. Whether you are looking to better your mental or physical state, there are a ton of items that can assist you with your journey.
Check out these 10 items from Amazon Best Sellers lists that we think would be a great buy for your health and wellness.
LETSCOM Fitness Tracker , $26.99
If you're looking to count your steps, track your heart rate or count calories, this LETSCOM design is affordable and comes in multiple colors! It's a great way to keep up with doing your 10,000 daily steps for low-impact exercise.
Zyllion Shiatsu Massager, $49.96
Close your eyes and feel all of your stress and troubles melt away. You can use this massager on your head, neck and shoulders.
URPOWER Diffuser, $15.99
Aromatherapy can do wonders for the mind, body and spirit. Plus, it adds a nice touch to the environment because it smells so wonderful.
Orgain Plant-Based Protein Powder, $21.09
If you're looking to up your protein intake, this plant-based powder has a chocolate flavor that lots of people love.
bubly Sparkling Water Pack, $10.39
Tired of drinking plain water? Then give these sparkling waters a try. This mixed set allows you to try a ton of different flavors so you can zero in on the one that you love the best.
Fit Simplify Resistance Loop Bands, $10.95
We aren't going to lie. We were surprised when we saw this as the #1 item in Sports & Outdoors. But it makes total sense! You can get a great workout in, at a great price, anywhere you go with these!
Yihong Reusable Drinking Straws with Brush (set of 4), $8.99
You'll feel better when you do better for the environment. The brush is a nice bonus so that you can keep them extra clean.
Instant Pot Programmable Pressure Cooker, $79.95
The Instant Pot is incredibly popular because it makes your life so much easier, especially if you are trying to lose weight or cook for a family. There are a ton of different dishes you can make in it.
Enther Meal Prep Containers, $11.89
With so many people meal prepping nowadays, these containers are very handy. They can be stacked to keep your fridge nice and neat.
The Plant Paradox Cookbook by Dr. Steven R. Gundry, $17.99
Written by a cardiac surgeon, this book has recipes that will supposedly heal your gut and help you lose weight! Yes, please.