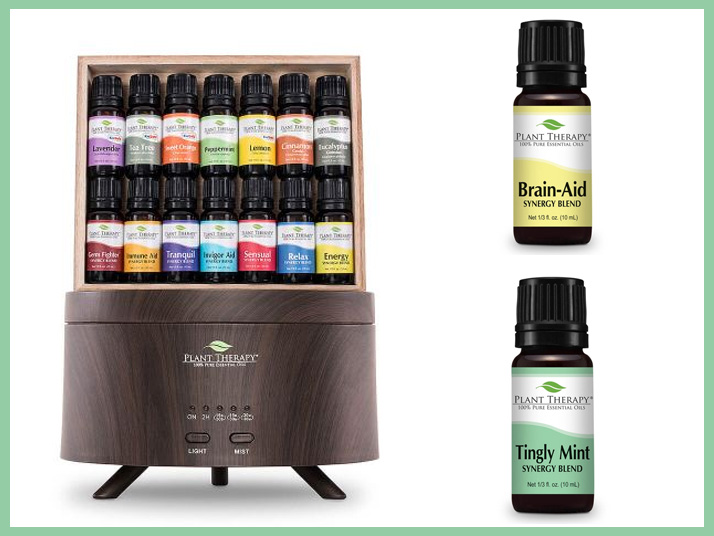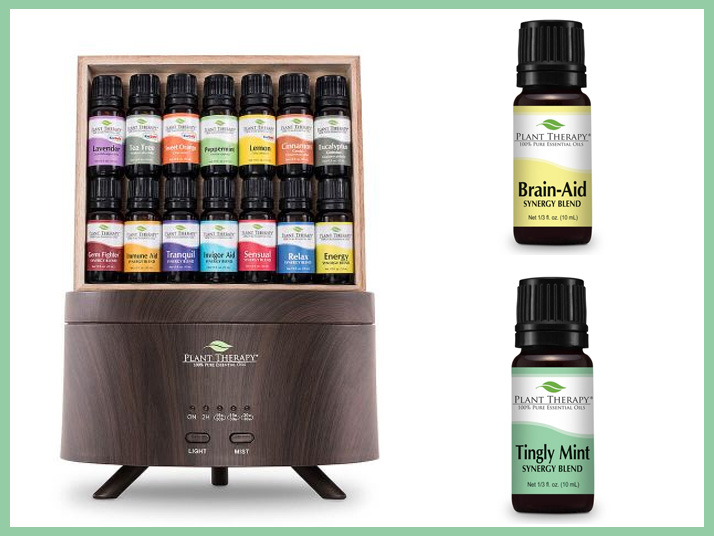 Synergy is kind of a fancy word, don't you think? When we were introduced to Plant Therapy's Synergies line, we were intrigued, simply by the word. The entire line is filled with beautifully blended concoctions of 100% natural and cruelty-free ingredients that are thought to increase everything from energy to clarity.
There are multiple ways to use essential oils, such as with carrier oils or in aromatherapy diffusers, so be sure to read the directions on the proper ways to use them. This way, you can get the most benefits out of them. In the event you would like to purchase an aromatherapy diffuser, they carry a variety at PlantTherapy.com.
See what our editors are stocking up on that can come in handy at any moment.
Brain Aid Synergy, $8.95
The Brain-Aid blend has a variety of pure oils like pink grapefruit, Palmarosa, and rosemary to help get wake up the mind and help get you through an afternoon fog that you might feel coming on.
Meditation Synergy, $8.95
Bring a bit of calm into your life and clear your mind with a blend of patchouli, Ylang Ylang, frankincense, Clary sage, sweet orange, and thyme.
Tingly Mint Synergy, $8.95
We just want this because it has 'tingly' in its name. Add to body care products such as foot creams and hand lotions for ultimate relaxation and comfort.
Worry Free Synergy, $14.95
Yes, please. Can we have a whole crate of these?
Citrus Burst Synergy, $7.95
Citrus is such a spectacular scent that we never get tired of. Keep it running through various rooms of your home to give yourself an instant boost.
Germ Fighter Synergy, $8.95
Use this formula to help fend off seasonal illness. If anything, the name will give you peace of mind!