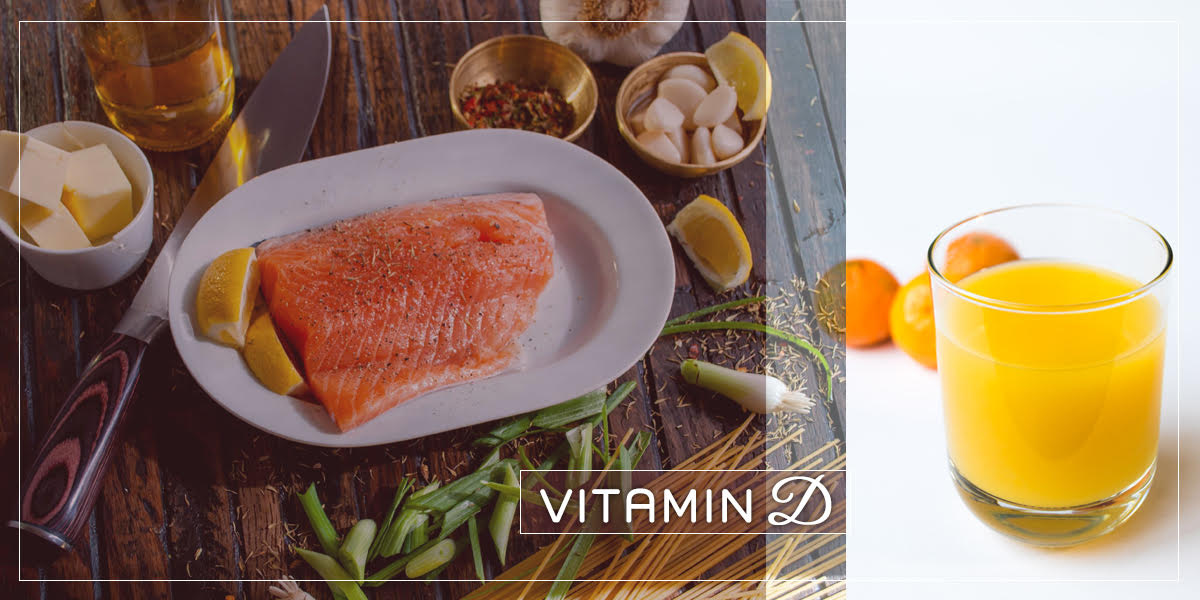 Did you get in your vitamin D today? We hope so because it helps with everything from bone health and depression to promoting calcium absorption and fighting respiratory infections. The NIH (National Institutes of Health) recommends that adults (19-70) get in 15 micrograms (mcg) or 600 International Units (IU) of it.
A lot of us think of vitamin D as a sun vitamin, as our body produces it when we are exposed to the sun, which makes sense if you find yourself lacking it during the colder weather months. But you can also get your vitamin D in with a plethora of foods and supplements. If you're trying to make up for any sun that you've missed out on, try these foods and supplements to give yourself a boost of vitamin D!
Different Types of Milk
Various types of milk have a good serving of vitamin D in them. Organic Valley whole milk contains 15% daily value while Oatly Full Fat Oat Milk has 20%. Drink it straight, add it to a smoothie, or have a bowl of cereal to enjoy it.
Fatty Fish
Fishes like salmon pack a punch when it comes to helping you hit your daily vitamin D count. Add some lox to your bagel and cream cheese or roast some for the dinner table. Check out what the National Institutes of Health (NIH) has to say about salmon and vitamin D. Photo by David B Townsend on Unsplash.jpg
Protein Shakes
Not all protein shakes are made equal. With that being said, there are protein shakes out there that have vitamin D in them as well, like the Labrada Lean Body Shake (12-pack, $37.44). Just be sure to check the label!
Pills, Gummies, and Chews
While we will always recommend getting your nutrition from eating a balanced diet, we understand that life can get in the way. These supplements are great when you just want something quick and fast.
GNC Vitamin D Soft Chews, $14.99
Nature's Bounty D-3, $13.99
Lunaki Vitamin D-3 Gummies, $15.73
Cod Liver Oil
In addition to a great serving of vitamin D, you'll also get in vitamin A when you ingest this oil. The Nordic Naturals Cod Liver Oil ($42.46) is flavored with orange to make it more palatable.
Packed Tuna
Canned tuna is great for when you don't want to spend a whole lot of money on fresh fish. Eat it straight from the can or make turn it into delicious tuna salad.
24-Pack Bumble Bee Chunk Light Tuna, $19.96
Orange Juice
One serving of orange juice can contain 25% of your daily value of vitamin D. We love it any time of day. If you are watching your sugar intake, you might want to limit how much you drink. Photo by Greg Rosenke on Unsplash.
This post contains affiliate links and we may be compensated if you make a purchase after clicking on the links.