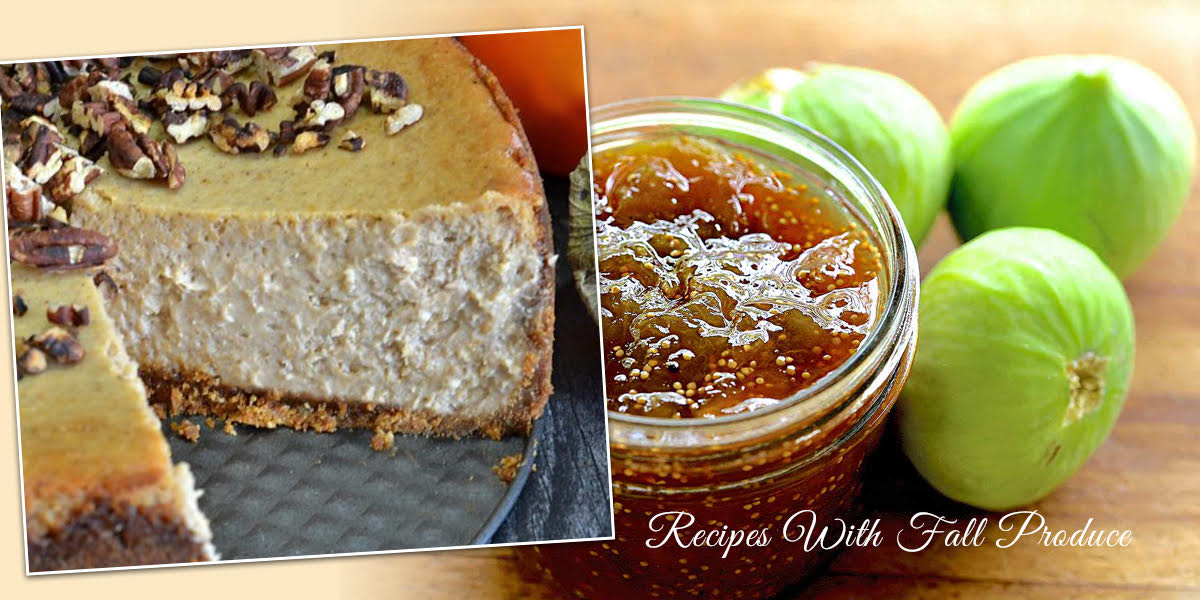 Enjoying produce at its peak is a must! From the freshest apples to hearty greens, it's time to get ready to enjoy fall's beautiful and tasty bounty. Browse through these amazing recipes to see what to stock up on during your next shopping trip.
Apples
Apples, apples, and more apples! Of course, you know this delicious fruit is in season, as everyone posts apple picking photos each fall. It's a great item to use in sweet and savory dishes.
Chasing James Beard Apple Funnel Cake
We love the shortcut this recipe takes by using pancake mix so that you can whip up a quick and easy dessert or snack.
Food & Wine Smoked Duck Breast With Apple-Brandy Caramel
If you consider yourself quite the cook, then tackle this fancy duck recipe drizzled in caramel sauce.
Mushrooms
Hearty and satisfying, mushrooms are one of our favorite vegetables to utilize in all kinds of dishes. It's also a great item to use in vegan cooking.
Fun fact: Mushrooms are used a lot as a meat substitute for BBQ dishes!
Bon Appétit Creamy Mushroom Pasta
Our mouths are watering at just the sight of this decadent dish.
Figs
We can eat pints and pints of figs as is, but are looking forward to learning how to cook with them as well.
Simply Recipes Easy Microwave Fig Jam
We legit never thought to even make jam in a microwave. This is something we have to try.
Cooking Channel Roasted Fig Salad with Goat Cheese, Proscuitto, and Arugula
There are so many things in the name of this salad that we love. It will surely be a crowd pleaser.
Broccoli Rabe
With bitter notes and loads of vitamins, this is a must-try vegetable if you've never had it before.
Saveur Chicken and Broccoli Rabe Stromboli
Stromboli is such a fantastic comfort food. Serve it as an appetizer or a main dish.
Serious Eats Sauteed Broccoli Rabe
It is such a simple way to eat broccoli rabe, but it truly is one of the best ways as well.
Persimmons
Persimmons are such a lovely fall fruit. We typically see Fuyus and Hachiya varieties in the markets. If purchasing Hachiyas, make sure that they are super soft before eating.
Two Peas & Their Pod Persimmon Cookies
Some families make persimmon cookies every fall and we can totally see why. The addition of icing on these cookies is fantastic.
Lady Behind the Curtain Persimmon Cheesecake
How can you say no to a cheesecake that looks as decadent as this one does?