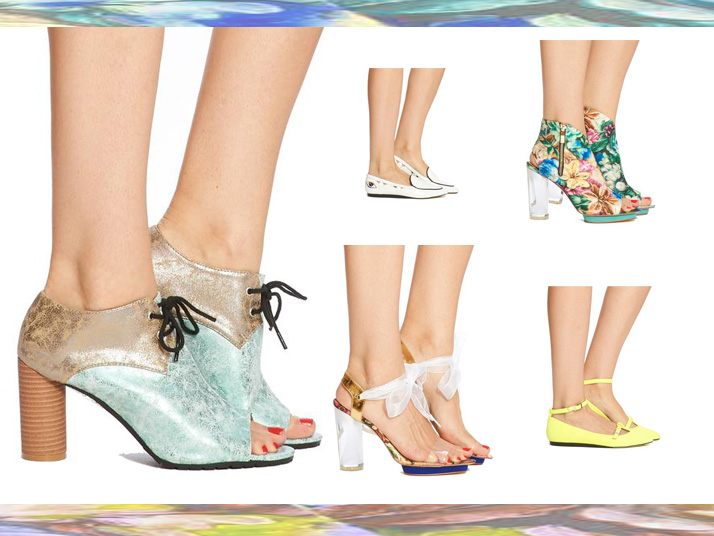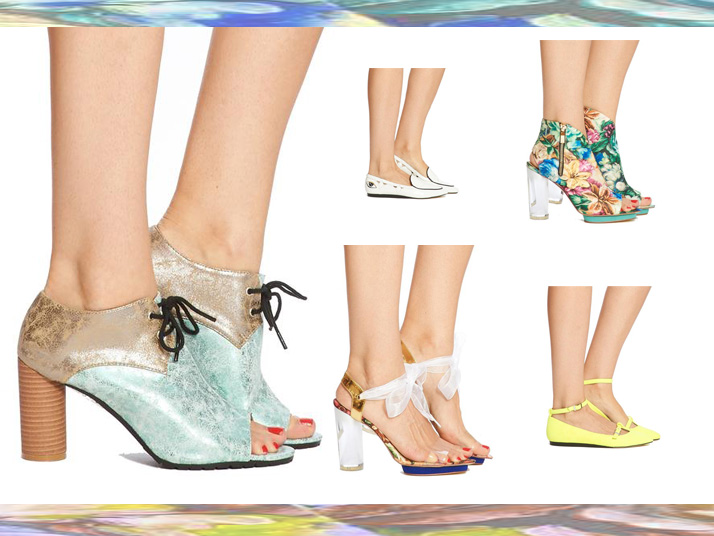 It was literally love at first sight when we spotted Cri de Coeur. This Peta-approved, vegan footwear line makes some gorgeous footwear that really stands out from the rest. Not only is this a vegan line, but it's green as well. Items are biodegradable, made from organic materials, have recycled elements, and earth-friendly. In addition, fair treatment of workers is a must for them.
Cri de Coeur has already won the hearts of Lake Bell, Alicia Silverstone, Elle Fanning, and Anne Hathaway. Here's just a sampling of their spectacular designs.
Aika Opentoe Oxford, Was $150, Now $85
It's an oxford, it's a bootie, and it's absolutely divine.
Floral Clio Sandal, Was $350, Now $245
OMG. These shoes look like art. 'Nuff said.
Floral Spartali Bootie, Was $350, Now $228
There isn't anything that we don't like about these printed booties. They are a dream come true!
Varo Flat, Was $290, $140
Accented by watchful eyes, these Varo flats have a whimsical surrealist touch to them.
Bo T-Strap Pointy Flat, Was $110, Now $75
Modern and sleek, these flats are effortless and exude with style.
Emerson Studded Platform Sandal, Was $170, Now $120
The shimmering mint fabric and the silver-tone studs come together beautifully and have a fierce and edgy look.