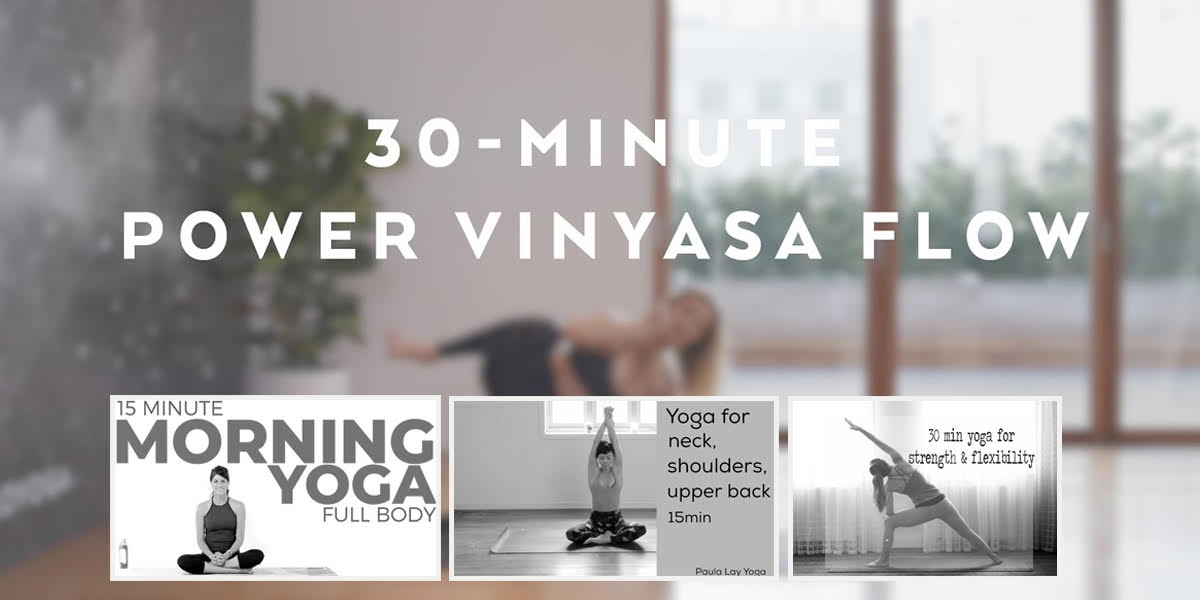 Over the last 5 months, everyone has been dealing with various Covid-19 struggles. During these challenging times, it's important to focus on nurturing our minds and bodies. The benefits of yoga have been known for centuries. Improved focus and attention, decreased feelings of anxiety and depression, along with enhanced strength and flexibility are just a few. The only equipment needed is a mat, which also makes yoga an affordable way to help fight those blues you've been feeling deep down.
Gaiam Thick Yoga Mat, $33
5 reasons yoga is the perfect workout to beat COVID-19 blues:
Anyone Can Become a Yogi
You don't need to be a meditation master or even super flexible to do yoga. Anyone can build a daily practice and begin to reap the benefits while learning in the comfort of your own home. Yoga with Adriene has a great 20-minute practice Yoga for Complete Beginners that will set even the most novice yogi on the right track to a healthier mind and body.
It Beats Stress and Anxiety
Fight off those feelings of anxiety and despair by starting each day with yoga. Make a vow to yourself that every morning when you wake up you will reach for your yoga mat instead of your cell phone. Sarah Beth Yoga has a simple and clear 15 Minute Morning Yoga Routine that will help get your body moving and put you in a positive mindset for the rest of the day.
It's Great for Releasing Tension in the Neck and Shoulders
If you are one of the many people who have suddenly found themselves jobless, you are probably spending hours hunched over a computer searching for work. Over time this will wear at your neck and shoulders creating tension headaches and pain. Yoga is an excellent way to release this tension throughout the day. Try this quick 15 Minute Yoga for Neck, Shoulders, and Upper Back with Yogini Melbourne. This practice will leave you feeling loose and less tense as her calming voice lulls you into a state of relaxation.
It Offers a High Energy Cardio Workout…
One of the amazing benefits of yoga is that it is versatile, including cardio practices to get your heart rate up. Caley Alyssa is one of our favorite yoga teachers on the web. Her workouts are invigorating and challenging while she, as an instructor, is direct in her guidance approach. Caley's 30 Minute Power Vinyasa Flow will give you an amazing full-body workout. You might even be able to say goodbye to the treadmill for good.
And, a Full Body Strength Training, Deep Stretching, and Mindful Breathing Session All in One
One of the reasons yoga is so beneficial to our lives is that it incorporates strength training, along with deep stretching and mindfulness breathing all while getting a great workout. Yoga by Candace will guide you in a relaxing 30 Minute Yoga for Strength and Flexibility. Note: She does incorporate some intermediate level yoga poses which can easily be modified for beginners.