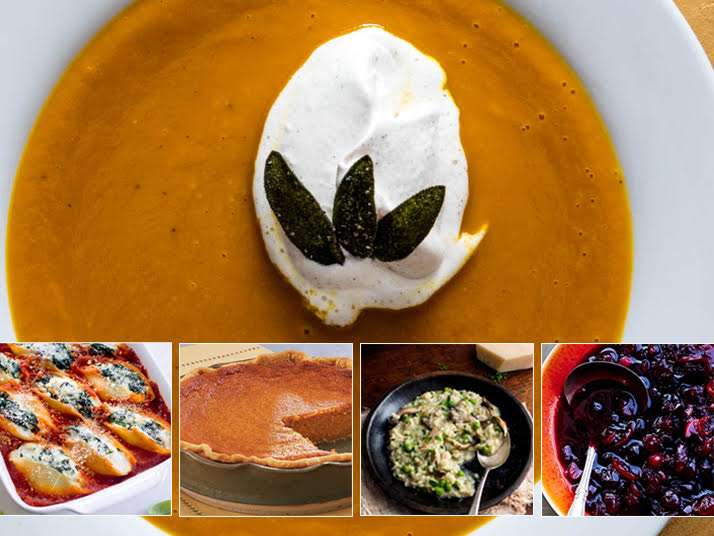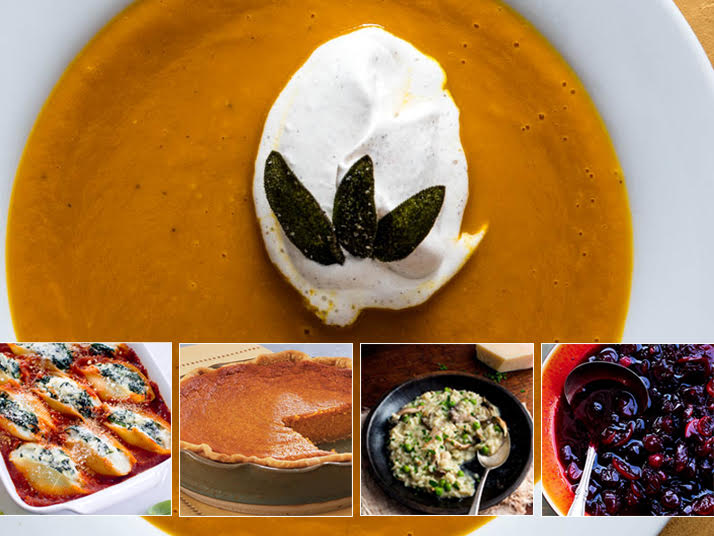 Looking to go vegetarian this holiday season? The internet is FULL of tasty recipes to cook up this Thanksgiving. With so many delicious options to try out, the hardest part will be figuring out which ones to use. We foresee having a few Thanksgiving eating sessions over multiple days so that you can eat more, try out new recipes, and spend lots of time with family, friends, and other loved ones.
Trader Joe's Breaded Turkey-Less Stuffed Roast With Gravy
Trader Joe's comes out with some amazing products that are bursting with flavor and have developed a loyal following. This year, set out one of these beauties and impress your guests. It's seasoned with herbs and has a wild rice stuffing.
Fork Knife Swoon Stuffed Shells
Thinking of opting out of a turkey option? This is the way to go! After all, who wouldn't love digging into a plate of pasta shells filled with ricotta and mozzarella cheeses? People will be going back for seconds.
Think of these as really fancy mashed potatoes. If you have never had Chef Joël Robuchon's famous pommes puree, you are in for an incredible treat. These smooth, creamy, and incredibly rich potatoes will make a mark on anyone who tastes them.
Betty Crocker Roasted Sweet Potato Pie
Using a pre-made pie crust will save you time and effort, but the end result will still be fantastic with this pie. Keep a bowl of whipped cream on the side so that guests can help themselves if they wish to.
bon appétit Cabernet Cranberry-Kumquat Sauce
This cranberry sauce has such a stunning, jewel-like quality to it that it will look fantastic out on any Thanksgiving table. The addition of kumquats and a red wine make it quite unique and elevated.
Roasted butternut squash soup is so hearty and satisfying. Top it with some crème fraîche or fried sage for gorgeous presentation. You could even add some croutons for garnish and texture too!
Creamy and with pops of bright peas, this risotto will be a hit at any group event. Use a vegetable broth to keep it vegetarian and remember that the rice should be al dente, not soft or soggy.