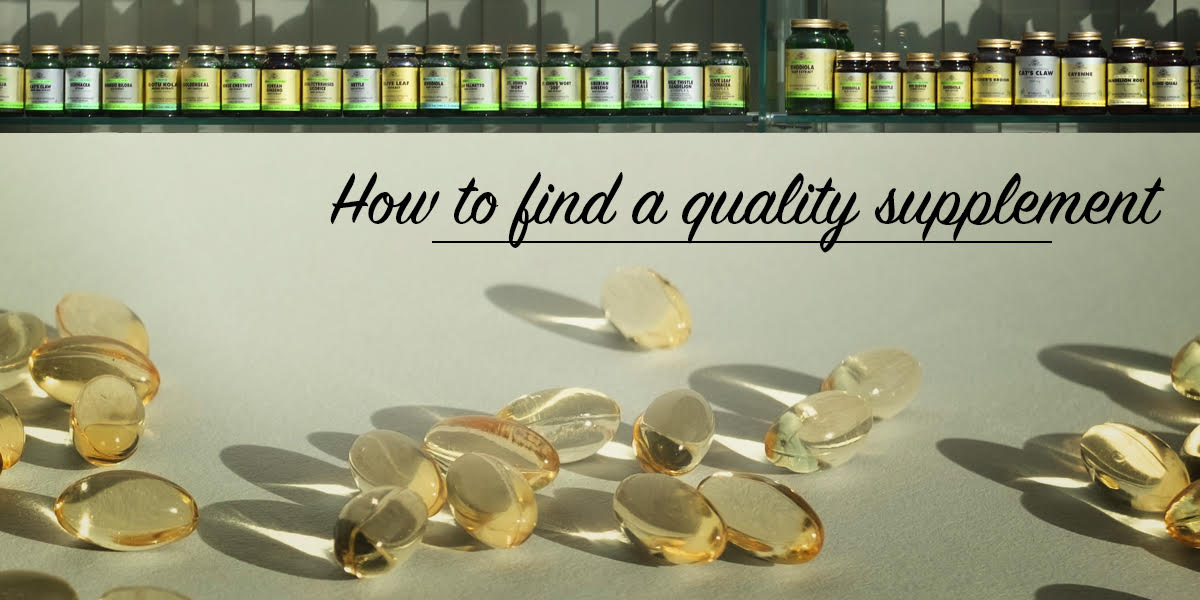 If you have ever tried to shop for a supplement — either in person or online — you are familiar with the anxiety-inducing amount of options you have to choose from. Which brand do you buy? Is it safe? How do you know this is a good product?
With more than 80,000 products on the market, it's easy to get lost and overwhelmed in the sea of choices. This article will walk you through some simple steps to take to ensure you can find high-quality supplements that meet your specific health needs and goals.
The Problems With Supplement Regulations
In the US, the Food and Drug Administration (FDA) is responsible for checking a supplement's label claims, evaluating any new dietary ingredient introduced into the market, inspecting manufacturing facilities, and monitoring recalls and adverse events caused by supplements.
It's very important to note that the FDA does not check supplement efficacy, quality, or safety prior to it being released on the market. It is entirely up to the manufacturers to make sure that their products meet the FDA's Good Manufacturing Practice (GMP) standards — in essence, these businesses largely "self-police".
The FDA does do random facility inspections, but it does not have the manpower or budget to inspect all of them. This leaves room for bad-faith actors to sell low-quality or tainted supplements to an unsuspecting public.
What Makes a High-Quality Product?
There are 4 main considerations that make for a solid supplement.
LABEL ACCURACY
In essence, the ingredients listed on the label should be exactly what is in the bottle. No more, no less. Both sides of this issue can be problematic.
On the one hand, an ingredient listed on the label may not actually be in the supplement, leaving you with a possibly ineffective product. On the other hand, there may be an ingredient not listed on the label, which could be dangerous depending on what that product is and your personal health considerations.
POTENCY
The amount of the supplement declared on the label should be the amount you receive. But this is not always the case. In a study examining 15 different vitamin D supplements, researchers found that you may be consuming 3,000 IU (75 mcg) more to 1,500 IU (37.5 mcg) less than what you expected to get based on the stated dosage on the label.
PURITY 
It's important that your supplement be free of unwanted ingredients — particularly ones that could harm your health. Supplements in the weight loss category tend to be a higher risk group as they are more likely to contain undeclared weight loss drugs.
For instance, the weight loss drug sibutramine (Meridia) was banned both in the US and European markets in 2010 as its use was linked to increased heart problems. Yet, two years later this drug was detected in weight loss supplements at doses 2–3 times above the recommended prescription amount. Yikes!
PERFORMANCE
Even if the supplement you buy is the correct dose and free of unwanted substances, it still needs to be properly digested by your body to be effective. This is where performance comes in. The supplement you take needs to be manufactured in such a way that your body can properly break it down and absorb it into your bloodstream.
Protect Yourself From Sub-Par Supplements
The best way to ensure you're getting a high-quality supplement is to purchase those that have been tested by third-party companies. These companies act as an additional quality control check and implement testing protocols covering all 4 main considerations discussed above.
While there are many such companies, the major testing companies are listed here. By clicking on any of the below, you can search their databases to find a high-quality supplement that fits your personal health needs.
A final note: beware of fake supplement certifications! Some unscrupulous companies will claim that their products are approved by major anti-doping or sports organizations such as the World Anti-doping Agency (WADA), the United States Anti-doping Agency (USADA), or the National Collegiate Athletic Association (NCAA). Any such claim is false, as none of these organizations approve of any dietary supplement.
This post contains affiliate links and we may be compensated if you make a purchase after clicking on the links.
Photo Credit: Angel Sinigersky on Unsplash and Nicolas Solerieu on Unsplash