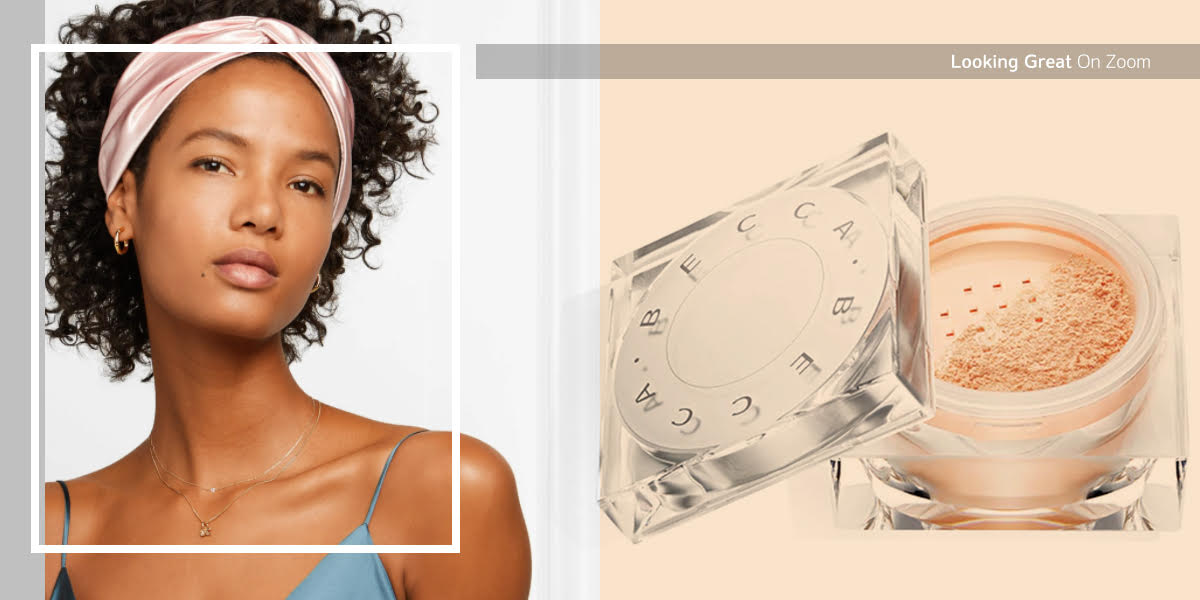 If you feel like your life is being overrun with video meetings, you're not the only one! From office meetings to drinks with friends and first dates to family reunions, there are so many events we literally have to be camera-ready for. Check out these tips that we've collected during these months of quarantine so that you're looking fabulous for any and all screen time.
Fight The Shine
We love a good glow, but sometimes computer lighting can make us look like an oily mess even when we aren't. Give your face a generous dusting of powder not only keeps shine at bay, but minimizes pores as well.
Fenty Beauty by Rihanna Invisimatte Blotting Powder, $32
Becca Cosmetics Soft Light Blurring Powder, $38
Take Care of Your Skin
To cut back on the use of foundation, why not work on perfecting your skin? From eating the right items to adding retinol into your skincare routine, there are lots of ways to try and get the skin you've always wanted. This way you'll always be camera-ready!
Eat Pretty – Nutrition for Beauty Inside and Out, $16.95
The Inkey List Retinol, $9.99
At-Home Salon Treatments
Take matters into your own hands with at-home salon treatments that are easy to use and give great results.
Elevate the Beauty Eyebrow Lamination Kit, $38.99
Hanacure The-All-In-One Facial Set, $110
Accessorize, Accessorize, Accessorize
Adding on some great accessories will do wonders for your Zoom look! Give a pretty and stylish pop with items like cute headbands, chunky earrings, or a sweet pendant necklace.
Slip Twist Headband, $69
Oscar de la Renta Double-Flower Earrings, $320
Let In The Light
Great lighting will do wonders for how you look during a video chat. If you don't feel like purchasing a ring light, you could also try facing a window or a television that is on and paused to a bright channel. Another option would be to search YouTube for 'white screen', expand it, and use that as free lighting.
Sunpak Ring Light Kit, $69.99
This post contains affiliate links and we may be compensated if you make a purchase after clicking on the links.