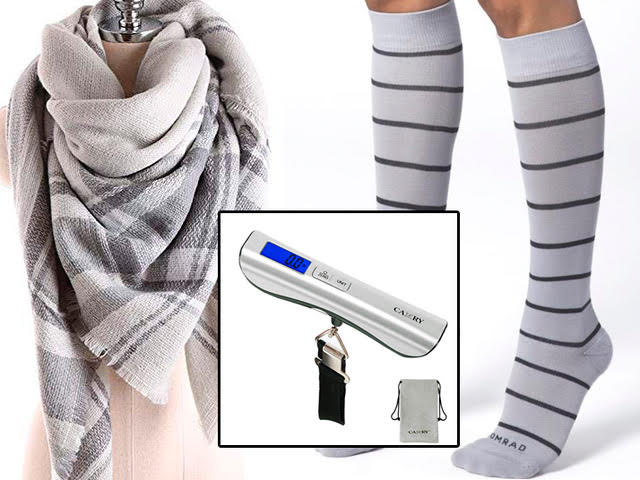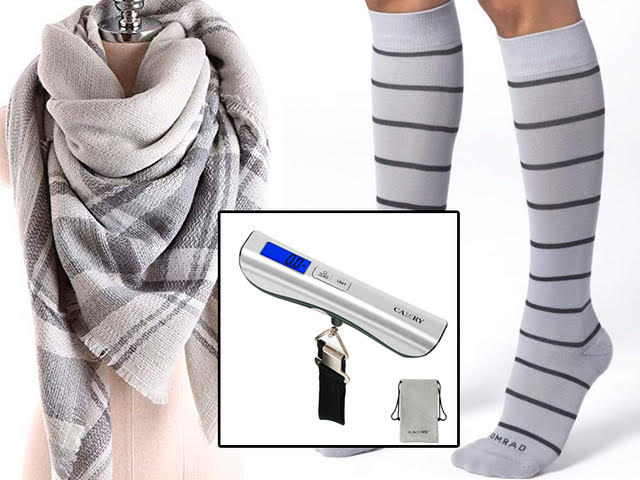 With the holidays approaching (Thanksgiving is right around the corner!), we've compiled a must-have travel accessories list to make your trip easier and way more comfortable. You'll be able to keep reusing these products for all future trips as well!
Trtl Travel Pillow, $29.99
Easy to pack up due to its small size and extremely comfortable, the Trtl Pillow is covered in soft fleece and holds your head up while you sleep.
Tumi 4-Port USB Travel Adaptor, $125
Don't worry about charging your accessories when you have this adaptor that works with outlets in 150 countries! It's incredibly useful and kept in a strong storage case.
Made with graduated compression, these compression socks are also quite stylish! They're available in a variety of colors.
Camry Digital Luggage Scale, $8.65
If you're one of those people who can't help but overpack or who gets in a bit of shopping when away, a luggage scale is a must so that you can repackage luggage to save on overweight baggage fees.
DIYOO Leak-Proof Penguin Travel Bottles, $10.98
We adore these bottles because they are so cute! And also because color-coded leak-proof bottles are great for when you don't want to check certain toiletries or plan on just using a carry-on.
ZeroLemon ToughJuice Battery Pack, $59.99
For those who fear running out of juice on their electronics and not being able to find an outlet, this battery pack is a must for you! It has 5 USB ports, a durable case, and can charge an iPhone X up to 11 times.
HiTop Blanket Scarf, $13.99
Freezing temps on a plane will make the entire trip miserable. Pack a blanket scarf to drape over yourself or your legs to stay nice and cozy.
This post contains affiliate links and we may be compensated if you make a purchase after clicking on the links.