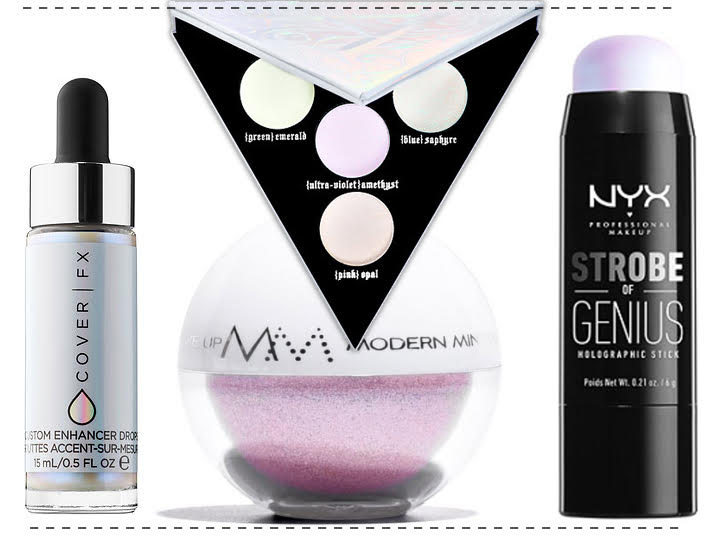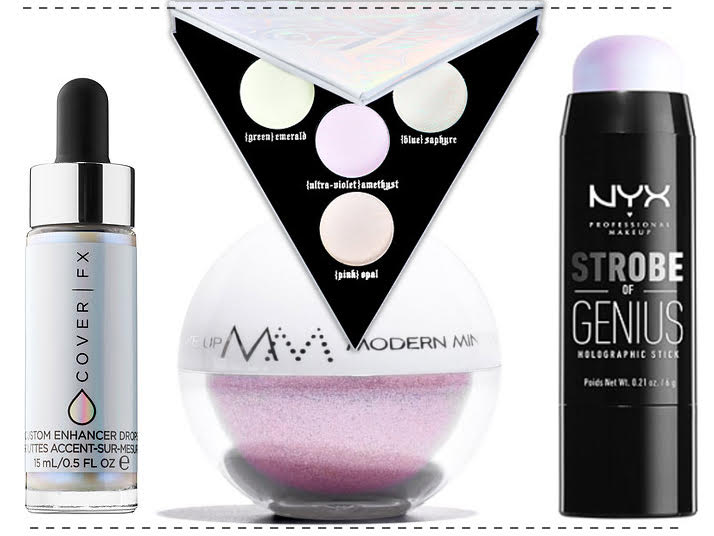 Whether you call it holographic or prismatic or rainbow, there is a whole new whole of makeup out there that will make you feel and look like a magical unicorn. These products have gorgeous color and shimmer to them, and what's amazing is that with every move that you make, the colors will reflect the light amazingly and even change color. All products being featured here are cruelty-free, so paint up your face without any guilt!
Modern Minerals Infused Eyeshadow Sphere, $16
This is probably one of the fanciest eyeshadows we've ever laid eyes on. It's infused with rose petal, honeysuckle, and then blended with coconut.
Kat Von D Alchemist Holographic Palette, $32
There are so many ways to use this palette and you get so many colors. Wear it as a highlighter, mix it with your eye shadows, or blend it into your lipsticks to get new life out of your makeup. Remember, a little goes a long way.
NYX Strobe of Genius, $8.99
We looove NYX cosmetics. This holographic stick is made with ultra-fine pearls and goes on the skin very creamy and smooth for a strobe-like accent. Swipe and then blend with your fingers.
Cover FX Custom Enhancer Drops, $42
This is an intense product! But in a good way. Use it to customize your foundation or apply it to the top points of your face.
MILK MAKEUP Holographic Lip Gloss, $24
It's super hydrating and adds a gorgeous sheen to your lips. Wear it alone or layer it over other lipsticks.