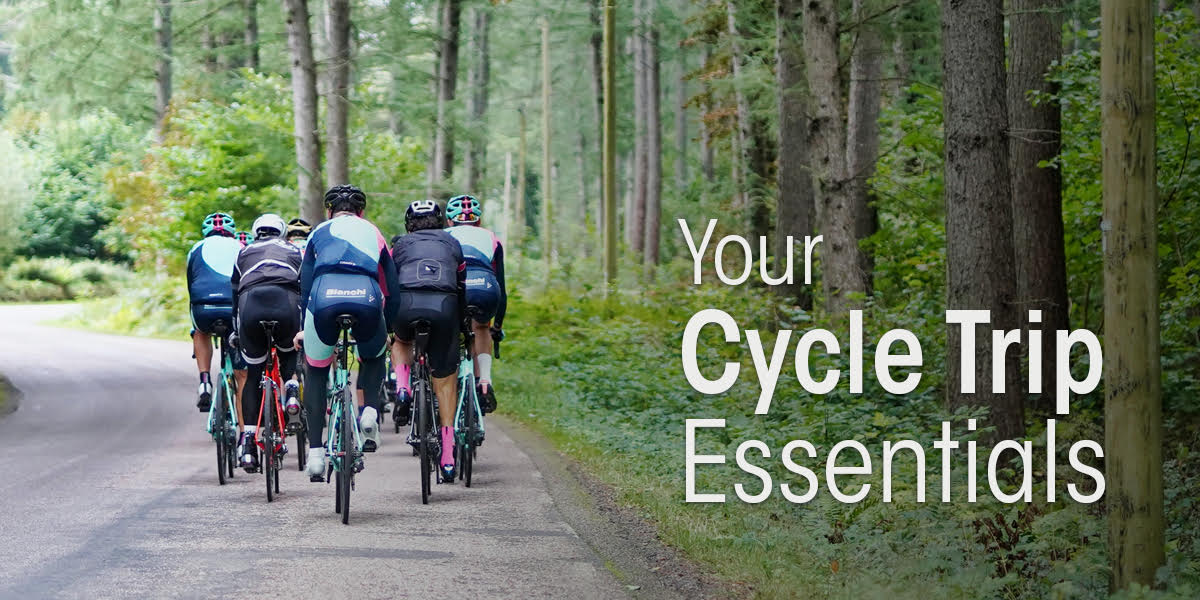 Whether you're off on a cycling adventure or thinking about adding more cycling into your routine, here are some essentials that will really make your cycling experience even better.
Having spent countless hours on my bicycles, and more hours reading reviews about the best items I can buy, I can share my ideas about what is always essential to have on any bike trip.
1 – Padded Undershorts by Endura Women's Padded Boxer Shorts from Wiggle, $47.21
These padded undershorts (also known as chamois shorts) are essential for your rides. Not everyone wears padded shorts, however, speaking from my experience, even when you have cycled thousands of kilometers on the same saddle it is still worth having some extra padding in your shorts. If there's anything I can do to reduce any soreness in unwanted places, then I am going to do it, and I would encourage anyone else to as well!!! I personally like these Endura ones because they offer a shorter option which I find a bit cooler and more comfortable, whereas most other padded shorts tend to be quite long.
2 – A Super Safe Helmet by Smith Forefront 2, $240
Not any old helmet, but one with as much protection as possible. If there's anything that is worth protecting whilst you are cycling, it is your head. The Smith Forefront 2 helmet uses not just one but two forms of technology for extra protection! They use both MIPS and Koroyd in the design of this helmet to offer you as much protection as possible. You can't put a value on your safety, so I think investing in a good safe helmet is worth every penny. The bonus with the Smith is that they have a good-looking design and have a whole range of colours for these helmets too.
3 – Mountain Biking Bag by Osprey, $110
For smaller, shorter trips or day-to-day riding, I think this backpack feels so comfortable, it almost feels like you are not even carrying a pack!
It has got great ventilation and can fit so much into it, including 2 and a half liters of water. I recently took mine on a 3-day bike trip and it was fantastic. I was able to carry plenty of water in it, plus all my food for the day on the bike amongst other things!
Even my partner loves this pack, and he really, really dislikes wearing a backpack whilst riding.
4 – Padded Gloves by Specialized, $35
Often, if I am riding with people that have not been on a bike much before, they will mention their hands hurting, and they can hurt! Whilst riding, you will spend your time in a position with weight bearing through your hands on the handlebars which, for most people, is not something they would be used to on a daily basis. Investing in some gloves with some good padding in the right places will help to reduce the pressure points and make for a much more comfortable ride for you. I remember after a longer cycle tour across America that my little fingers were numb and not much use for a few months afterwards. This was just down to the constant pressure through a particular nerve having my hands on the handlebars. Luckily, full use and feeling returned!!! But it did encourage me to always take gloves on my rides from then on, and to go for the extra padded options for added comfort and less chance of losing feeling in my little fingers again, and so far so good!
5 – Reflect360 Jacket by Proviz, $190
If you had not already picked up on it… I am very keen on safety on the bike. I am normally the self-appointed safety officer on any group rides. So, keeping true to myself, I would like to recommend another essential is having a highly visible jacket for those grey and rainy days, or for when you may be riding in the dark.
What's amazing is that this Pro Viz jacket not only comes in great bright colours for the daytime but if you wear them at night, they will be fully reflective as well.
This post contains affiliate links and we may be compensated if you make a purchase after clicking on the links.