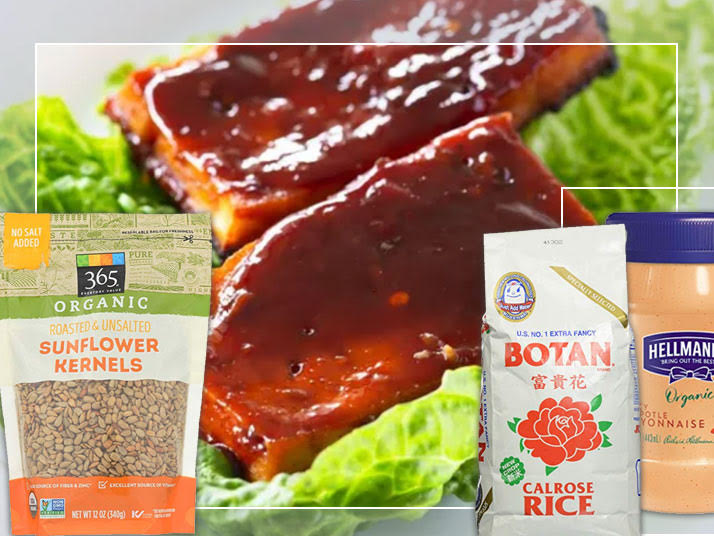 Lots of people are meal prepping now to eat healthier, but it gets to a point where it can get boring eating the same thing every day. Then once you get tired of eating one thing, it's much easier to get sidetracked and order take out or eat something you shouldn't be. If you find yourself in that boat, then this is the post for you! One thing that we find that works well for us is to simply make the protein for the meal, and use that protein in a variety of dishes. It will still save you on cooking time since the protein is made already, but you can to eat it many different ways and change to fit your cravings at the time.
See what proteins you can have prepped ahead of time (make one or two to eat throughout the week), and then keep reading for meal ideas.
Proteins to Have Handy
Le Creme De La Crumb Instant Pot Shredded Chicken
With fire-roasted tomatoes and cumin, this chicken is packed with flavor. And the Instant Pot will be doing all of the cooking for you.
Kitchen Gidget Puerto Rican Beans
Puerto Rican beans taste amazing on their own and will taste fantastic when added to other dishes too.
Savory Sweet Life Grilled Flat Iron Steak
Made with Asian flavors like soy sauce, sesame oil, and ginger, our mouths are just watering thinking about how good this will taste.
This is a great recipe for vegetarians and non-vegetarians. It's so easy to make too!
Meal Ideas
Burritos
We love burritos! They are filling and great for on the go. Fill up the wrap with vegetables, rice, and your protein and you are good to go! For extras, you could add everything from cheese and hot peppers to sour cream or avocado.
Mission Flour Tortillas, $2.79
Goya Yellow Rice, $1.99
Rice Bowl
Carbs are not the enemy! We love adding proteins to rice bowls and mixing it up with vegetables for a well-rounded and hearty meal.
Botan Calrose Rice, $6.98
Big Salad
We love filling salads. Add your protein to salads made with greens, colorful vegetables, seeds, cheese, fruit, and/or dressing.
365 Everyday Value Sunflower Kernels, $3.69
Main With Sides
The visual of an all-American style meal can be very satisfying. Use your protein as the main for a dish and serve it up with sides like a baked sweet potato and couscous.
Near East Couscous, $1.85
Hero Sandwich
Slice up some hero bread and stuff it with your ready-made protein, shredded lettuce, thinly sliced tomatoes and other accouterments like pepperoncini or spicy mayonnaise.
Hellmann's Organic Spicy Chipotle Mayonnaise, $5.60